The Priv N19 Kit By Smok Previewed
The Smok Priv N19 Kit is a new release targeted to starter and MTL Vapers.
MTL stands for "Mouth to Lung" which is a vaping style which is closer to smoking so ideal for new vapers and those who miss the ciggies. We tell you all about vaping styles in our guide to MTL and DTL.
Anyway MTL kits can run on lower power as they are designed for use with high nicotine or nicotine salt e-liquids. You still get a great throat hit and nic hit despite the higher coil resistance and lower power.
The kit comprises of the Priv N19 mod and the Vape Pen Nord 19 tank.
As you may know I love the Smok Nord and have 2 of them – so the fact the kit uses a tank which runs on the excellent Smok Nord coils is a great start. They are push in coils and come in 0.6ohm Mesh, 0.8ohm Mesh and 1.4ohm regular versions.
The Nord 19 tank also has bottom adjustable airflow and a top fill screw cap.
To power the tank is the mod which has a 1200mAh internal battery and multiple power levels.
Basically you will select a power level according to your own preference plus which coil you have installed. There are 4 power levels: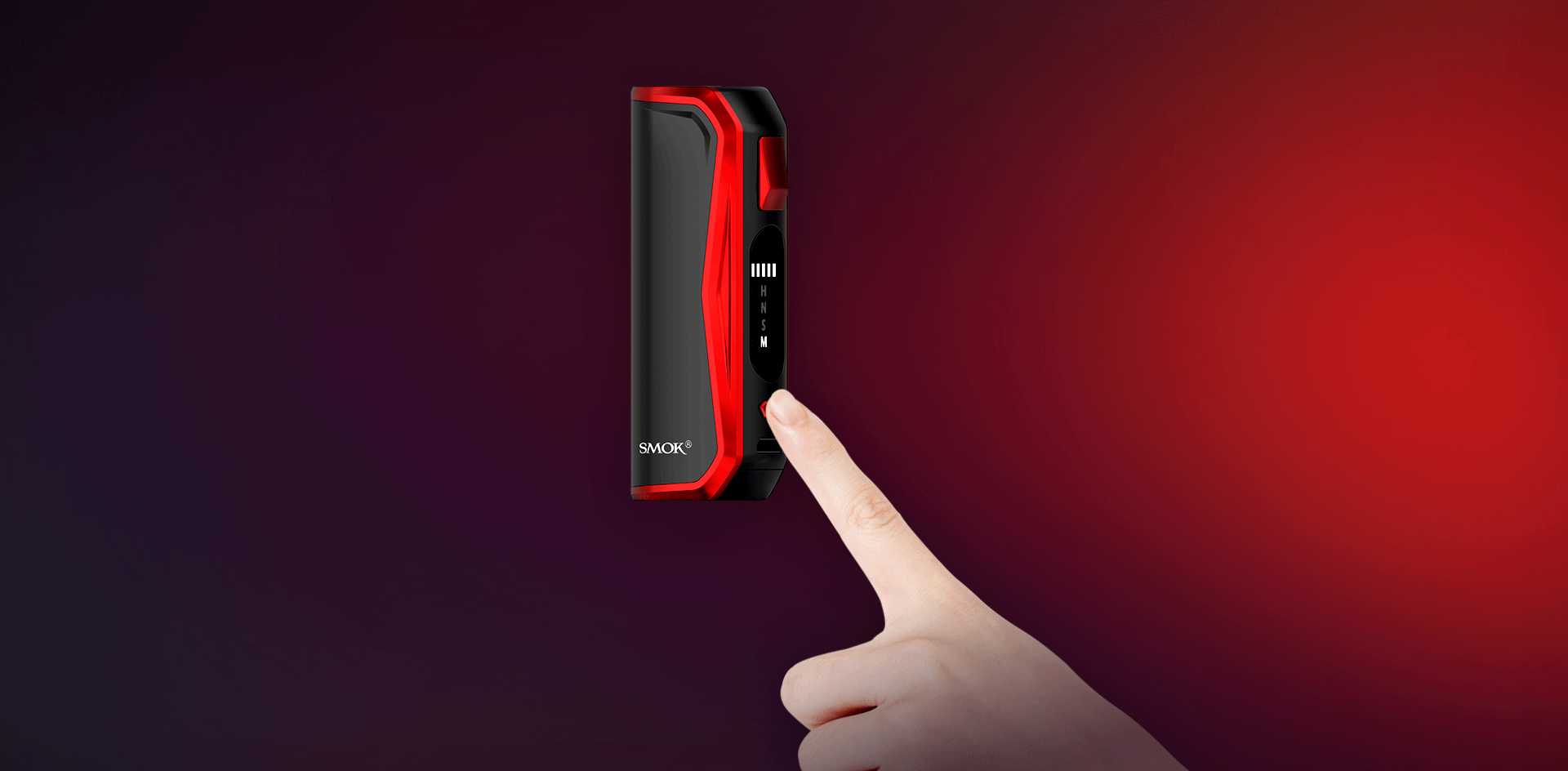 The power levels adjust the output between 5W and 30W.
On the side of the mod is a display which indicates the battery capacity remaining and the power mode selected.
There are 6 colours to choose from: 7 Colour/Black, Black/Red, Prism Blue/Black, Prism Chrome/Black, Gold/Black and Green/Black.
Kit Includes
Smok Priv N19 Mod
Smok Vape Pen Nord 19 Tank
Nord Mesh 0.6ohm coil
Nord Mesh 0.8ohm coil
USB Cable
User manual
Spare parts
Smok Priv N19 Mod Specs
Size: 27.5x71mm
Output: 5-30W Adjustable
Battery: 1200mAh (internal)
Power modes: Min, Soft, Norm and Hard modes
Resistance range: 0.5-3ohm
Fire and adjustment button
Status display – battery and power level indication
Smok Vape Pen Nord 19 Tank Specs
Size: 19x51mm
E-liquid capacity: 2ml
Adjustable bottom airflow
Screw top cap and top fill
Coils: Nord Range of coils
As someone who loves the Smok Nord and Trinity Alpha kits which use the same coils I think this could be a nice little kit. However the battery capacity isn't much bigger than those kits?
Is the Smok Priv N19 Kit destined for your shopping cart? Let me know in the comments below!