The Vaporesso XROS 2 Kit is the latest addition to the XROS range.
The original XROS kit has had a lot of positive reviews plus recently there was the XROS Mini – which actually was quite a huge upgrade to the original! What does the XROS 2 have to offer then?
What Is New For The Vaporesso XROS 2 Kit?
As this is an update to the original XROS I will have a look at what is different for this version.
For a start the battery capacity has been increased from 800mAh to 1000mAh which is great.
The output power is still the same at 11 or 16W (depending on which pod is installed).
A USB Type C port is provided which has the same charge rate as the original at 1A and apparently full charge is achieved in less than 1 hour.
This is either manually operated by pressing the fire button or you can simply inhale on the mouthpiece to trigger the fire automatically.
The indicator system has changed – now there is a "Halo" indicator surrounding the fire button and a set of white LEDs at the base which display the battery capacity remaining.
This version still has adjustable airflow but the air inlet shape has changed to a tear drop style to give a more airflow adjustment range.
You can still use the pods found on the original XROS kits and there is a 1.2ohm and 0.8ohm Mesh pod included.
These have fixed coils – so you can refill them via the top fill port but when the coil performance deteriorates you simply discard the pod and replace with a new one.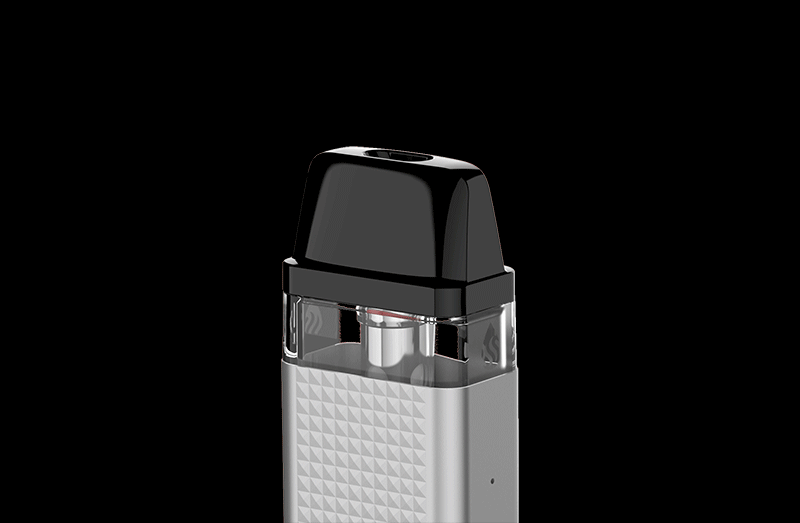 There are 6 colours to choose from : Black, Space Grey, Silver, Orange Red, Lime Green and Grape Purple.
Kit Includes
Vaporesso XROS 2 device
XROS Series pod 0.8ohm Mesh
XROS Series pod 1.2ohm
USB Type C cable
User manual
Vaporesso XROS 2 Kit Specs
Size: 112x23x13mm
Output: 11W / 16W
Battery: 1000mAh
Capacity: 2ml
Display: LED indicator
Resistance range: Not specified
USB Type C port – 1A charge rate – less than 60 minutes charge time
Pods: Refillable, fixed coil
Coils: 1.2ohm, 0.8ohm Mesh – compatible with existing XROS pods
Top fill
Button or auto draw activation
Adjustable airflow

So there have been some great updates here – the battery capacity increase looks to be a big difference!
Let me know in the comments below your thoughts on the Vaporesso XROS 2 Kit!