The Bellerophon RTA By Wismec Previewed
Here we have the new Wismec Bellerophon RTA!
Full Wismec Bellerophon RTA Review Now Live
The Bellerophon is designed to be a single coil RTA with an easy to build deck. 
The deck has just 2 posts and below each post is a slot to help slide the coil legs into. My Kaees Aladdin RDA has a similar idea and it really makes building so much easier!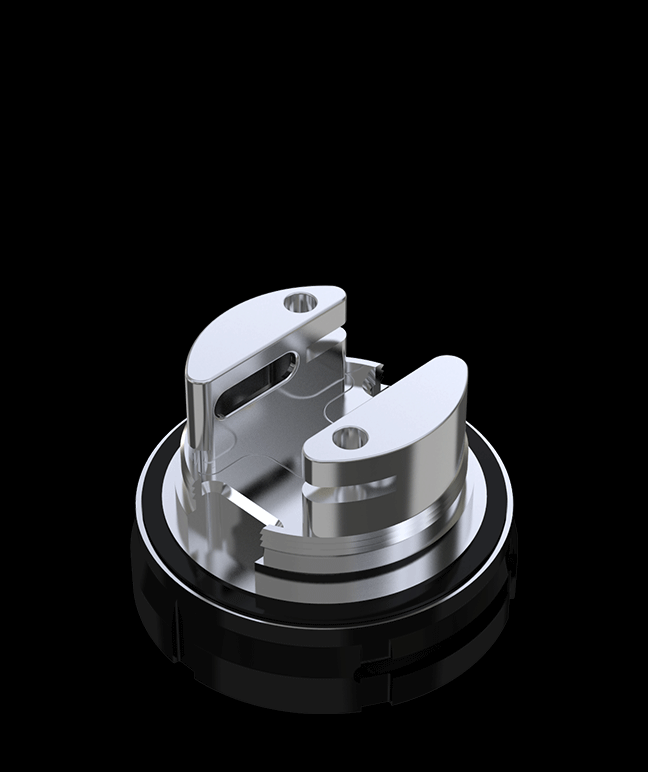 The tank itself is a huge 27mm diameter and the capacity is 4ml.
There is a "Directional Airflow System" which looks pretty standard to me – dual adjustable slots in the base of the tank which flows up through the posts and onto the coil.
The top cap is removable to allow you to fill this from the top.
You get an 810 Ultem drip tip which despite looking revolting does help with heat dissipation so will keep your lips cool.
The kit even includes 2×0.28 Clapton coils and cotton – so apart from e-liquid is it ready to build and use!
Here is a little intro video from Wismec to give you a glimpse of the tank in action.
There are 2 colours available – Black and Silver.
Kit Includes
Wismec Bellerophon RTA
2x Clapton 0.28ohm coils
Glass tube
Cotton
User manual
Spare parts
Wismec Bellerophon RTA Specs
Size: 27x47mm
Capacity: 4ml
Material: Stainless Steel
Ultem 810 drip tip
Directional airflow system
Single coil deck
Slots in posts for coil legs for easy installation
Removable top fill cap
I like the look of the deck on this a lot!
However remember this could be 27mm diameter (I am not sure if the base is as wide as the glass) so you might be struggling to find a mod which can accommodate this tank without overhang.
The price of this is looking great so far on Pre-order deals.
Will you be buying the Wismec Bellerophon RTA – let me know what you think in the comments below!