My 2020 vaping vision?
The US vape scene and industry will NEVER be the same again – European vapers will have a major battle on their hands as the EU thrashes out TPD 3 – whilst here in the UK I see concerted attacks on vaping like never before.
It's almost as if the anti-vape planets are moving into perfect alignment creating a major shift in what should be heralded as the most important life saving invention for decades.
But instead of being lauded, with its inventor Hon Lik being showered with praise and awards, vaping is the pariah with even the World Health Organization part of the growing band of anti-vaping groups.
Millions of lives have already been saved as smokers make the successful switch, but billions more are at risk as the powers that be try to smash the vape industry into a million pieces.
If 2019 was vaping's annus horribilis – then 2020 looks like making last year look like a walk in the park.
2019 the Eve Of Vaping Destruction
2019 and vaping can be summed up in just one word – bans.
It seemed never a day went by that rumours of – or actual vape and flavour bans were brought in across the globe, with America seeing a number of states bringing in 'Emergency Orders' to ban all things vape to protect the children.
The tragic outbreak of EVALI from contaminated THC cartridges was the tragedy many US politicians used as a springboard to get their 15 minutes of fame.
We saw a steady procession of ignorant politicians cynically pandering to the rabid anti-vaping soccer-mom led groups by bringing in ridiculous bans – all based on rumour and denial of the real scientific fact – vaping is 95% safer than smoking and saves lives.
Billionaire presidential candidate Michael Bloomberg is the éminence grise behind the US war on vaping – he's like the Wizard of Oz, a small man behind the curtain throwing out cash donations to any anti-vape group he deems worthy.
Interesting then, rumours are rife he has invested in a new 'vape style' product supposedly produced by Big Pharma…nothing to see here move along.
If he gets in office then vaping in America is doomed it's that simple.
2020 Vaping Vision – Trump the Vaping Saviour?
Which brings us to Trump and his 'flip-flopping' over all things vape.
In one of his usual petulant presidential tweets he announced e-cigarettes were bad and he was moved to ban then.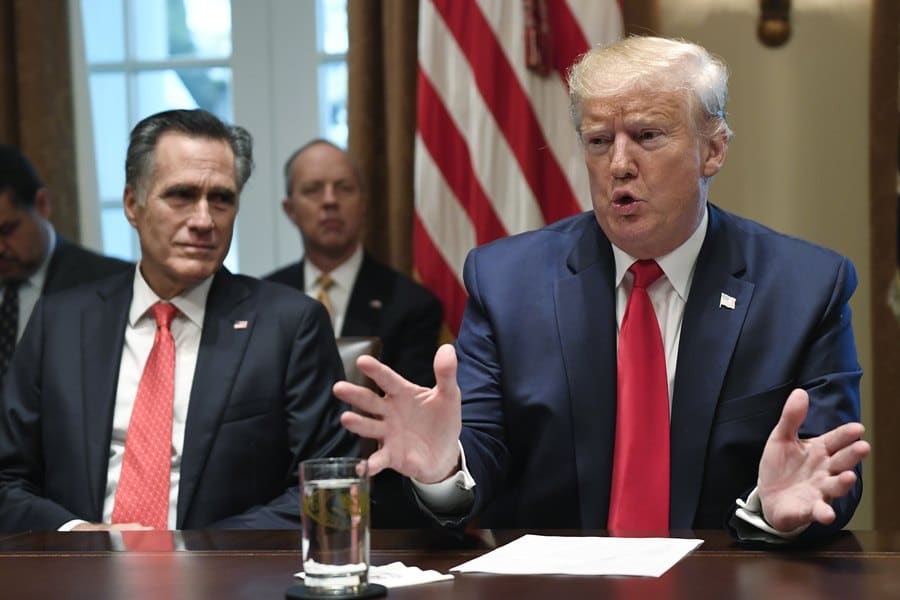 Hours later he took a step back and decided to meet with the US vape industry to come up with a solution instead…
This of course threw the two sides of the vape debate into chaos where it's been ever since.
Rumours were rife just before Christmas that Trump had decided on a total flavour ban leaving the festivities for America's vapers ruined as they worried about the future.
BREAKING News: Jennifer Maloney – a reporter with the Wall Street Journal claims to have an exclusive story that ONLY closed pod system flavours will be banned – leaving just tobacco and menthol available.
New Year's Eve scoop! FDA's e-cigarette flavor ban will apply only to pod-based devices, not the tank systems sold primarily by vape shops—a compromise after concerns that a blanket ban would have political repercussions for Trump. https://t.co/D1UuZS9jB7

— Jennifer Maloney (@maloneyfiles) January 1, 2020
Open tanks – drippers and I guess re-fillable pods will remain on sale, which is a small win, but the pending Pre Market Tobacco Agreement [PMTAs] process will probably take out 90% + of the USA e-liquid market anyway come May 2020.
If this news story is true, it's a tiny victory for sure – but insignificant in the larger picture.
The vape and flavour bans sweeping across America are like a wildfire and I doubt even if Trump came out strongly in favour of vaping and declared a national 'amnesty' for want of a better word – individual states would ignore the federal ruling.
Reacting to the news vape reviewer Grimm Green tweeted:
This is a strange move right now. It's a win, but it also kind of raises more questions.

Nothing about this feels comprehensive.

It feels like regulation that should have happened in 2017 by @ScottGottliebMD.

Will discuss Thursday.
At least 2020 saw the back of smarmy FDA supremo Scott Gottlieb…every cloud and all that.
One thing is for sure – this time next year vaping in America as we've known it for the past decade will never be the same again.
The EU and TPD 3 – Worrying Times Ahead?
Fingers crossed the UK will have proper clear blue water between us the European Union at the end of January…
But given the twists and turns we've seen in the Brexit process who the hell knows!
For vapers here in old 'Blighty, it's crucial we do indeed step away from the TPD.
As Martin Cullip, chair of the New Nicotine Alliance, told me in a recent interview, the EU politicians are still smarting after their pans for more stringent vape legislation was defeated last time around.
Defeated by the concerted efforts of groups like the NNA – it's advocates like those you can thank for that high powered mod you're using in the UK for instance – the EU wanted them banned and lost.
So as we go into 2020 those EU politicians are looking for a major clampdown on vaping and new tougher legislation.
Unless we act my 2020 Vaping Vision is very bleak indeed.
Martin said:
…we are launching a major call to action in the New Year.

As consumers we will have to fight as hard, or harder, than we did in 2010 onward just to protect what we already have.

I said on a panel at Vaper Expo in October that UK vapers should not think the government has their back and the job is done, we are at more threat now than we have been for 5 years.

EU and WHO storm clouds are gathering and we will need consumers to do a hell of a lot.

Complacency is not an option.
Chilling words indeed and complacency or apathy is something I wrote about during the build up to the implementation of the TPD over 2 years ago.
Consumers – in other words the wider vaping community – really didn't seem to give a shit until of course that day in May 2017 dawned and it dawned on them what it actually meant!
Let's not get caught out this time – and I urge every single vaper – vape reviewer and Facebook group out there to sign up to the NNA and indeed UKVIA or the Independent British Vape Trade Association [IBVTA] and support them in the coming fight.
Last word to Martin:
2020 will require a lot of input from vapers as there are very real threats coming.

We will be encouraging vapers to write to politicians, non-governmental organizations, their government and others.

It is not an option to just duck out.

Vaping was saved in the UK in 2010 from prohibition by the MHRA by thousands of vapers writing to object.

Loud and persistent action by vaping consumers headed off medical regulations and a maximum nicotine limit of 2mg in the last TPD.

It is going to take that again.

They will be more determined this time so we must be as well.

Everyone should advocate if they use e-cigarettes because if they don't there is a real chance that they might not have them for long.

This isn't just an idle scare story.

To get involved, we would urge as many of your readers as possible to sign up as a supporter to get updates, we want – and are going to need – as many vapers as possible to make their voice heard.
Sign up FREE of charge to the NNA now.
2020 Vaping Vision – Final Thoughts
The year 2000 saw e-cigarettes and vaping become more prevalent and indeed relevant and midway through the decade things looked rosy in the garden.
But as vaping took off as a harm reduction tool, Big Tobacco and Big Pharma profits began to take major hits.
2017/18 was the golden years of vaping with China churning out a seemingly endless supply of devices and e-liquid companies popping up everywhere.
The more popular vaping became the greater loss to the Big 2 corporations and whilst Big Tobacco entered the market or bought up fledgling e-cigarette companies to compete, their own products were substandard in most cases.
Heat Not Burn devices arrived and were viewed as smoking by any other means – however recent studies show they are considerably safer than smoking.
We learned that patches – gums and sprays simply don't work anywhere near as well as vaping sending Big Pharma into panic.
The alleged teen vape epidemic in the United States led to calls for new drugs to wean kids of vaping – good news for Big Pharma…
Whilst the flavour bans in the US and vape bans across the globe in places like Brazil and India, means a bump in both corporations profits as vapers return to smoking or patches.
2019 was the eve of destruction for vaping in America and only an act of congress can stop the PMTAs – given the current climate that I'm afraid is an impossibility.
China Sacks Staff As Slowdown Bites
The knock on effect from global bans – tough legislation and PMTAs is already being felt.
Flavour bans in many states has seen vape shops closing and the loss of thousands of jobs.
JUUL has already cut 15% of its work-force and more worrying is the recent job losses in the spiritual home of vaping – China.
The e-cigarette industry over there has cut a staggering 50,000 vape industry jobs since October as the uncertainty over new vape regulations means a slow down of production.
Insiders say many of the well known Chinese based vape brands are under pressure and are looking at a very uncertain future.
So, once your New Year's Eve hangover subsides, and you puff on your favourite device, and wherever you are in the world, get ready for the mother of all vaping battles.
My 2020 vaping vision is bleak to say the least and unless vapers across the globe unite and fight – this time next year I'll be writing vaping's epitaph.