The iJust Mini By Eleaf Previewed
The Eleaf iJust Mini as the name suggests is a small version of the popular iJust range including the iJust 3.
This time it looks like Eleaf are trying to compete with the popular pod mod market and offer some new features on this little vape pen style kit.
For instance the kit includes the iJust Mini tank which uses a new range of coils called the "GT" range. They remind me of the Smok Nord and similar as they are a push in fit and MTL and DTL versions are included in the kit.
GT M 0.6ohm coil – this is a mesh coil and mainly for higher VG lower nicotine e-liquid but could be used with nic salts like some kits nowadays as they are quite low power.
GT 1.2ohm coil – this is for high nicotine or nic salt e-liquid and for more of an MTL style of vaping.
We tell you about the above terms in these guides:
So you can get the best from these coils and the liquid you choose there are 3 power levels which you can choose from – High, Medium and Low. The maximum output according to Eleaf is 25W.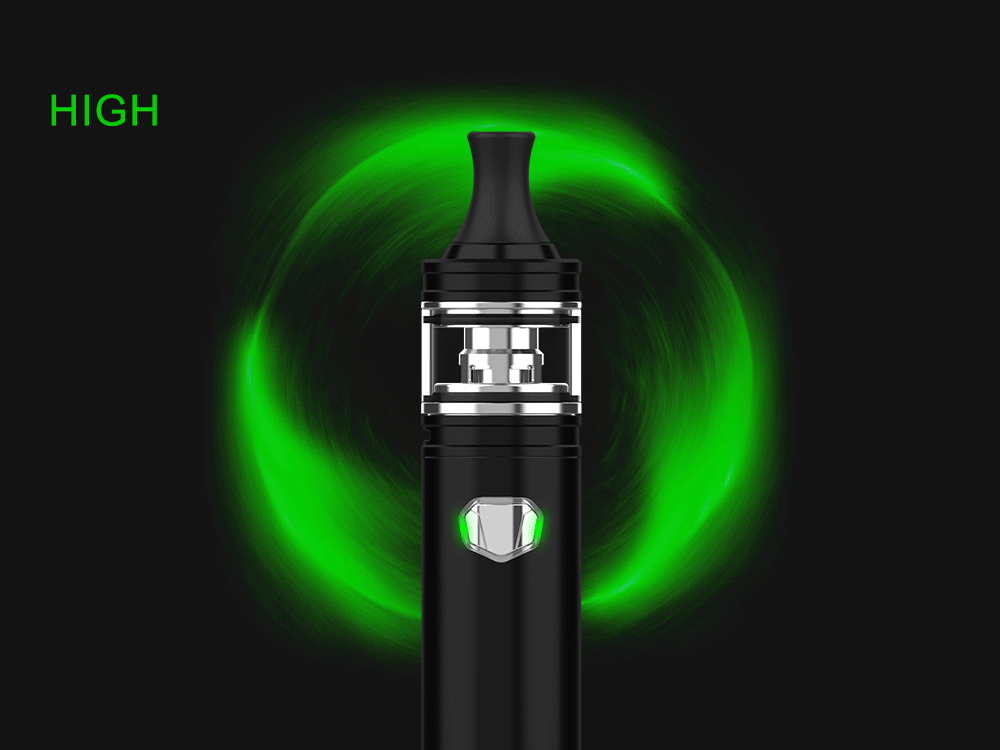 The reason this little chap is so tiny is that it has a 1100 mAh internal battery which is similar to what a lot of the pod mods are including right now.
Also you get a locking top fill cap – but sadly other specs on the Eleaf website are a bit vague! There is this brief video to show you how it works though!
There are 6 colours to choose from: Red, Green, Black, Dazzling, Gunmetal and Silver.
Kit Includes
Eleaf iJust Mini battery
iJust Mini tank
GT M 0.6ohm coil
GT 1.2 ohm coil
Spare glass
USB Cable
User manual
Eleaf iJust Mini Specs
Size: 104x22mm
E-liquid capacity: 2ml
Output: 25W max – adjustable – high, medium and low
Battery: 1100mAh (internal)
Resistance range: 0.3-3ohm
LED indicator
Coils: GT range push in
Locking top fill cap
This could work quite well if you view it as a different style of pod mod. I don't think it will be a rival for the other iJust kits as this is targeting a different market.
Is the Eleaf iJust Mini the pocket sized vape pen you are looking for? Let me know in the comments below!