Trump Wants FDA Out Of Vaping and Tobacco Regulation
In a surprise announcement, Trump wants the FDA out of vaping – meaning the organization would lose control over e-cigarettes and tobacco policies.
It's a major policy shift unveiled in the 2021 presidential budget and would see the Center for Tobacco Products moved to its own agency within the Health and Human Services Department.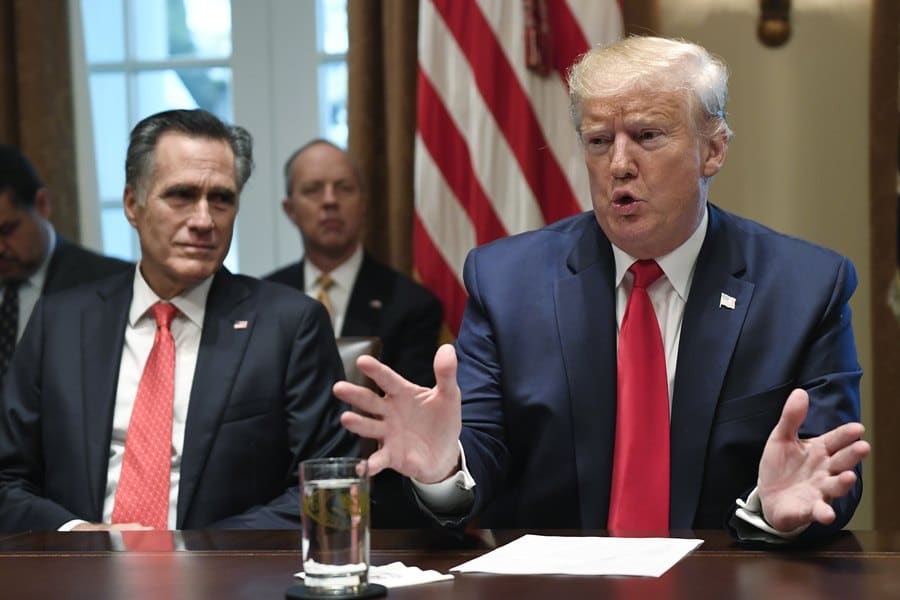 The HHSD is currently headed up by Secretary Alex Azar – the guy Trump famously told he wished he'd never got into that f***ing vaping thing lol.
The new department will need approval from Congress to be created.
The budget states:
This new agency would be led by a Senate-confirmed Director in order to increase direct accountability and more effectively respond to this critical area of public health concern.
The first inkling of this came last November when Trump's policy spokesman Joe Grogan said there was no reason at all why the FDA should regulate tobacco:
FDA regulates drugs, which help people. … It regulates devices, which help people. Tobacco has no redeeming qualities.
It's interesting for sure, and should it get approved I'm wondering if that would mean the delay – re-think or even scrapping of the Pre-Market Tobacco Agreements, which are of course the FDA's big thing…
Then again it could mean the 'medicalization' of vaping which would bring in even more red tape.
As I always say when dealing with Trump"s 'big ideas' nothing is ever clear lol.
We shall of course keep you informed.
WHO Ignores E-cigs Despite Fall In Global Smoking Rates
There's less smokers on the planet than ever before, however the World Health Organization once again ignores the vape factor.
The findings are published in the WHO global report on trends in prevalence of tobacco use 2000–2025, and shows a remarkable decline in smoking rates – especially among males.
The WHO says:
Until 2018 the number of tobacco users worldwide was on the rise every year.

In 2018 the trend shifted.

WHO projects that there will be fewer tobacco users in 2020 than in 2018 because rates of tobacco use are finally dropping fast enough to counter increases in tobacco user numbers due to population growth.
Dr Tedros Adhanom Ghebreyesus, WHO Director-General said:
Declines in tobacco use amongst males mark a turning point in the fight against tobacco.

For many years now we had witnessed a steady rise in the number of males using deadly tobacco products.

But now, for the first time, we are seeing a decline in male use, driven by governments being tougher on the tobacco industry.

WHO will continue working closely with countries to maintain this downward trend.
Not a mention of e-cigarettes having any part in the decline – not surprising given the WHO is about as anti-vaping as it can get.
Just imagine how many more smokers across the globe would make the switch if these unelected buffoons and so called guardians of world health adopted e-cigarettes…
Tax On E-cigarettes Means More Smokers
A new study has found that more tax on e-cigarettes sees more people returning to or sticking to smoking.
And since the flavoured sealed pod ban, there's been a marked increase in lit cigarette sales.
It seems pretty obvious, but with many countries looking to raise tax on all things vape, it might make politicians think twice.
Researchers at Ball Sate University in Indiana USA looked at data from 35,00 US retailers.
Erik Nesson, an economics professor in the Miller College of Business said:
Every 10% increase in e-cigarette prices, e-cigarette sales drop 26%.

But, the same 10% increase in e-cigarette prices causes traditional cigarette sales to jump by 11%.

Although vaping-related illnesses are a public health concern, cigarettes continue to kill nearly 480,000 Americans each year, and several reviews support the conclusion that e-cigarettes contain fewer toxicants and are safer for non-pregnant adults.

Thus, balancing e-cigarette and cigarette use will continue to be an important issue for policymakers to consider as they develop e-cigarette related tobacco control policies.
20 states in America have increased tax rates on e-cigarettes and Erik says the recent flavoured sealed pod ban has seen a spike in sales of lit tobacco:
We estimate that for every 1 e-cigarette pod no longer purchased as a result of an e-cigarette tax, 6.2 extra packs of cigarettes are purchased instead.

The public health impact of e-cigarette taxes in this case is likely negative.
As we expected banning and tax increases simply keeps smokers smoking or vapers go back.
NHS Scotland Promotes Vaping
Despite Scotland's Government bringing in an advertising ban on all things vape, the country's NHS is backing vaping in a big way.
I wrote back in December that NHS Scotland along with 20 other health organizations, had released a consensus statement supporting vaping as a way for smokers to quit.
It's about to launch a major pro vaping campaign – How to Stop Smoking – which states vaping and e-cigarettes are a 'viable alternative' for smokers looking to quit.
The campaign will see leaflets distributed and a spokesman for NHS Scotland said:
Although they contain nicotine, which is addictive, vaping carries less risk than smoking tobacco.

It would therefore be a good thing if smokers used e-cigarettes instead of tobacco cigarettes, only as a potential route towards stopping smoking.

Further research is required to understand the risks of e-cigarettes.
Professor Linda Bauld from Edinburgh University, said:
Even though vaping isn't safe, it is less harmful.

The NHS advice is about e-cigarettes as a way to quit smoking, so the two are not incompatible.
I think Linda meant – there are some risks but only minimal 😉
For the record 18% of the population currently smokes leading to 130,000 deaths from lit tobacco related diseases each year.
Whilst the leaflet does suggest e-cigarettes as a good way to quit – it's top heavy with gums, sprays and patches that we know don't work – and medications that can have some horrendous side effects including suicidal thoughts.
————
More vape news on Sunday!