The Novo Kit By Smok Previewed
Another Pod Mod from Smok! This time we have the Smok Novo Kit.
Known as the SMOK Nord, review live here
Smok have recently entered the Pod Mod market with the Rolo Badge, Infinix and Fit pod mods.
The Novo does appear to be more practical – plus it is much prettier!
You get a 450mAh internal battery in the Novo which is better than the 250mAh in their other pod devices.
Appearance wise it is a stunner featuring prism chrome body with a choice of Cobra resin colours.
The mod will output between 10-16W – I assume the higher output is when the battery is fully charged.
Speaking of battery charge – there is a battery level indicator but it appears to be the same awful one which only flashes when the battery is about to die on you.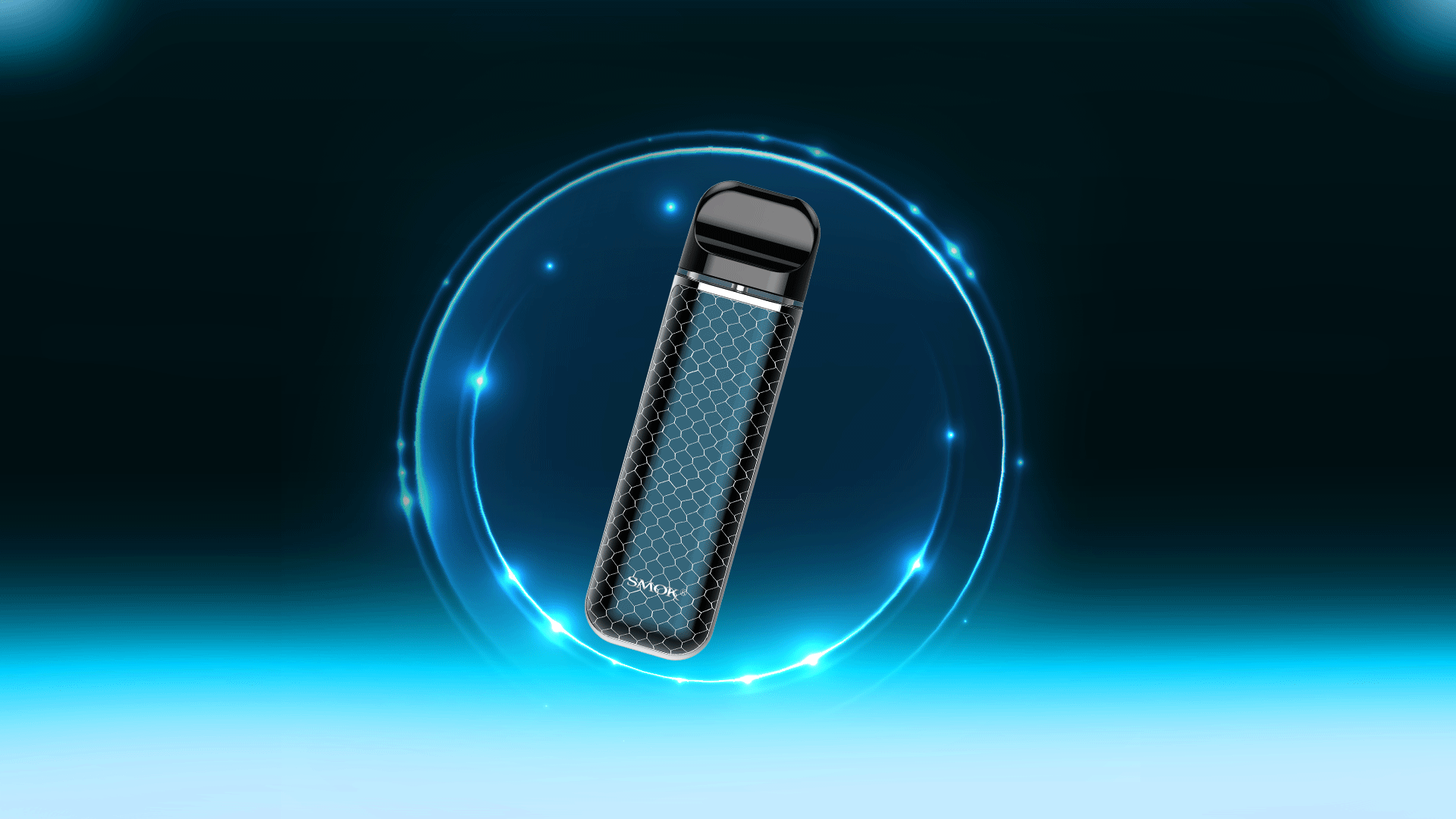 There are no buttons on this – the mod will fire as you inhale on the mouthpiece – the internal air pressure sensor triggers the firing mechanism.
The pod is a standard 2ml capacity in order to comply with the TPD regulations.
Sadly there is no mention of the coil resistance in the pod or whether you can indeed just change the coil on its own – or if the pod needs to be discarded when the coil is beyond its useful life?
There are 8 colours to choose from – Prism Chrome & Black Cobra, Prism Chrome & Red Cobra, Prism Chrome & White Cobra, Prism Chrome & Prism Rainbow Cobra, Prism Chrome & Auto Pink Cobra, Prism Chrome & Royal Blue Cobra, Prism Chrome & Prism Blue Cobra and Prism Chrome & Green Cobra.
Kit Includes
Smok Novo Device
2x Novo Pod
USB cable
User manual
Smok Novo Kit Specs
Size: 88.3×24.3×14.3mm
Battery: 450mAh internal
Capacity: 2ml
Output wattage: 10-16W
Weight: 40g
Air driven fire system
Battery life indicator
I love the looks of this and the increased battery capacity makes this look a lot more practical.
Are you interested in the Smok Novo Kit? Let me know what you think in the comments below!