The Resa Prince Tank By Smok
The Smok Resa Prince is a new tank release from super busy vaping brand Smok!
They are really knocking out the new stuff at the moment!
The Resa Prince is following on from the popular cobra style drip tips which have a honeycomb pattern and come with a lot of Smoks newer tanks.
This time the whole tank apart from the glass has the cobra pattern!
There are 3 coil heads included but the full range of compatible coils are:
V12 Prince-Q4 (pre installed) – 0.4ohm Quad Coil – 40-80W
V12 Prince-X6 (included in kit) – 0.15ohm sextuple coil – 50-120W
V12 Prince-T10 (included in kit) – light up red LED coil, 0.12ohm decuple coil – 60-120W
V12 Prince-M4 – 0.17 quad coil – 30-70W
V12 Prince-RBA – rebuildable deck (If using with 2ml EU tank will require larger glass)
So plenty of coil options to choose from and as you can see the Q4, X6 and T10 which lights up red will come in the kit.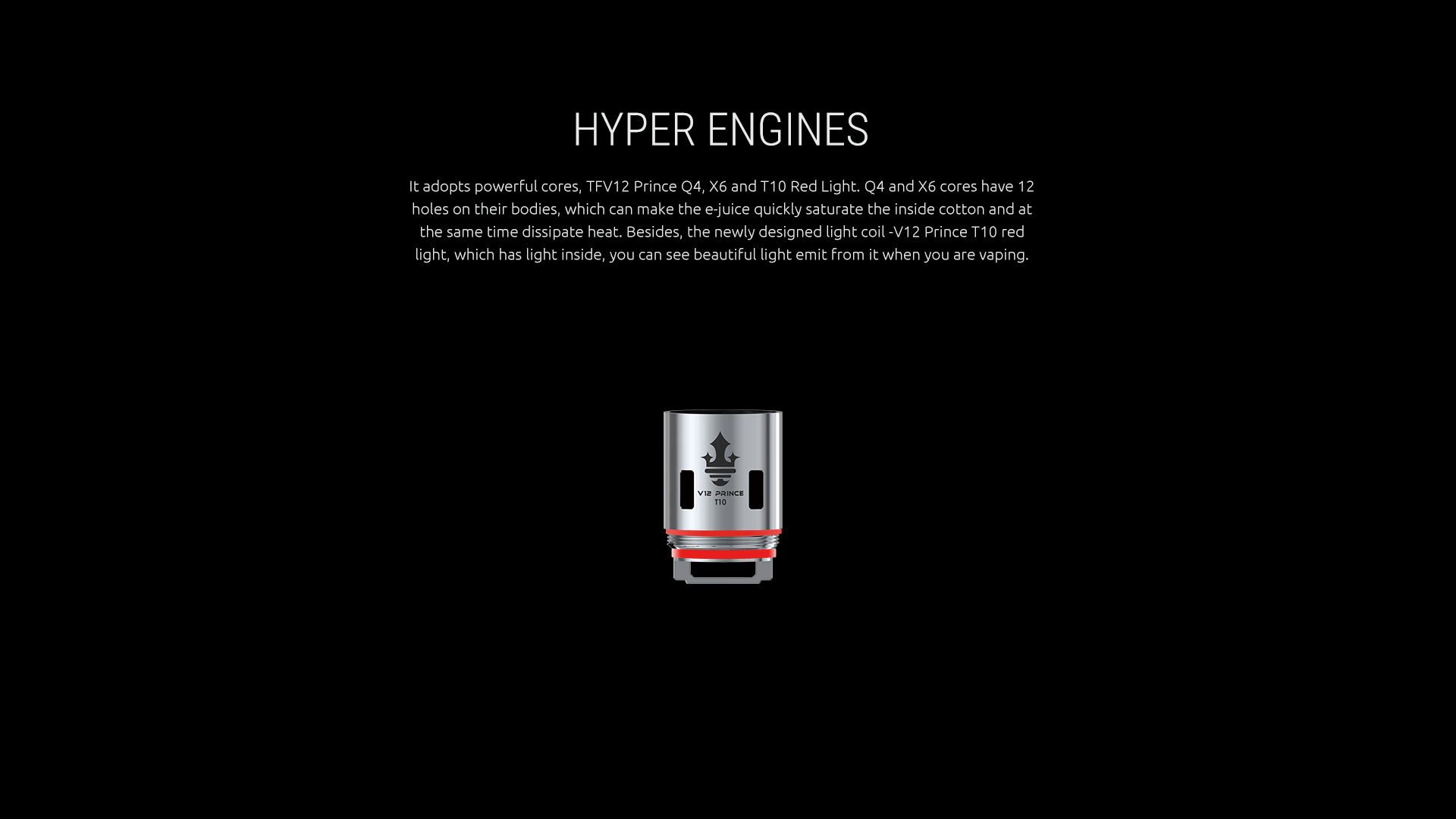 The top refill system is via the screw off top cap.
The Non EU version of the tank has a 7.5ml E-liquid capacity using the special bubble glass included in the kit. I am not sure if the bubble glass is compatible with the EU 2ml TPD version.
There are 9 colours to choose from: Black, Yellow, Purple, Green, Blue, Red, Pink, White and 7 colour.

Kit Includes
Smok Resa Prince Tank
Pre Installed Smok V12 Prince-Q4 coil
V12 Prince-X6 coil head
V12 Prince-T10 Red Light coil head
User manual
Replacement glass (Non EU Version only)
Spare parts
Smok Resa Prince Specs
Size: 58x30mm (Non EU Version) / 58x26mm (EU TPD Version)
Capacity: 7.5ml
(Non EU Version) / 2ml (EU TPD Version)
Material: Stainless steel and Resin
Thread: 510
Cobra resin drip tip
Light up coil head (T10)
Top refill
RBA deck compatible
I do have to say this is a lovely looking tank!
There are plenty of coil options too so you should be able to find a coil that suits you and your style of vaping.
Price wise this is a really good price and the kit includes 3 coil heads to get you started. Some kits you feel lucky to get 1 coil!
Will you be buying the Smok Resa Prince tank? Let me know your thoughts in the comments below!