Is it me or are Smok chucking the gear out at an alarming rate? I say this as now we have a Smok TFV12 Baby Prince Tank to follow on from the SMOK TFV12 Prince!
Read our review of the SMOK TFV16 sub ohm tank. The latest of the TFV range.
It's only in the last month I have written LOADS of previews for new Smok stuff – for instance the Smok Stick Prince, T-Priv 3 and only yesterday the X-Priv!
So the new offering is an upgraded version of the Baby Beast TFV8 tank. The TFV8 Baby Beast tank combined with the Smok Alien Mod received high marks in a recent review!
Well what is new for this? For a start there are coil heads which light up… in green, orange or red….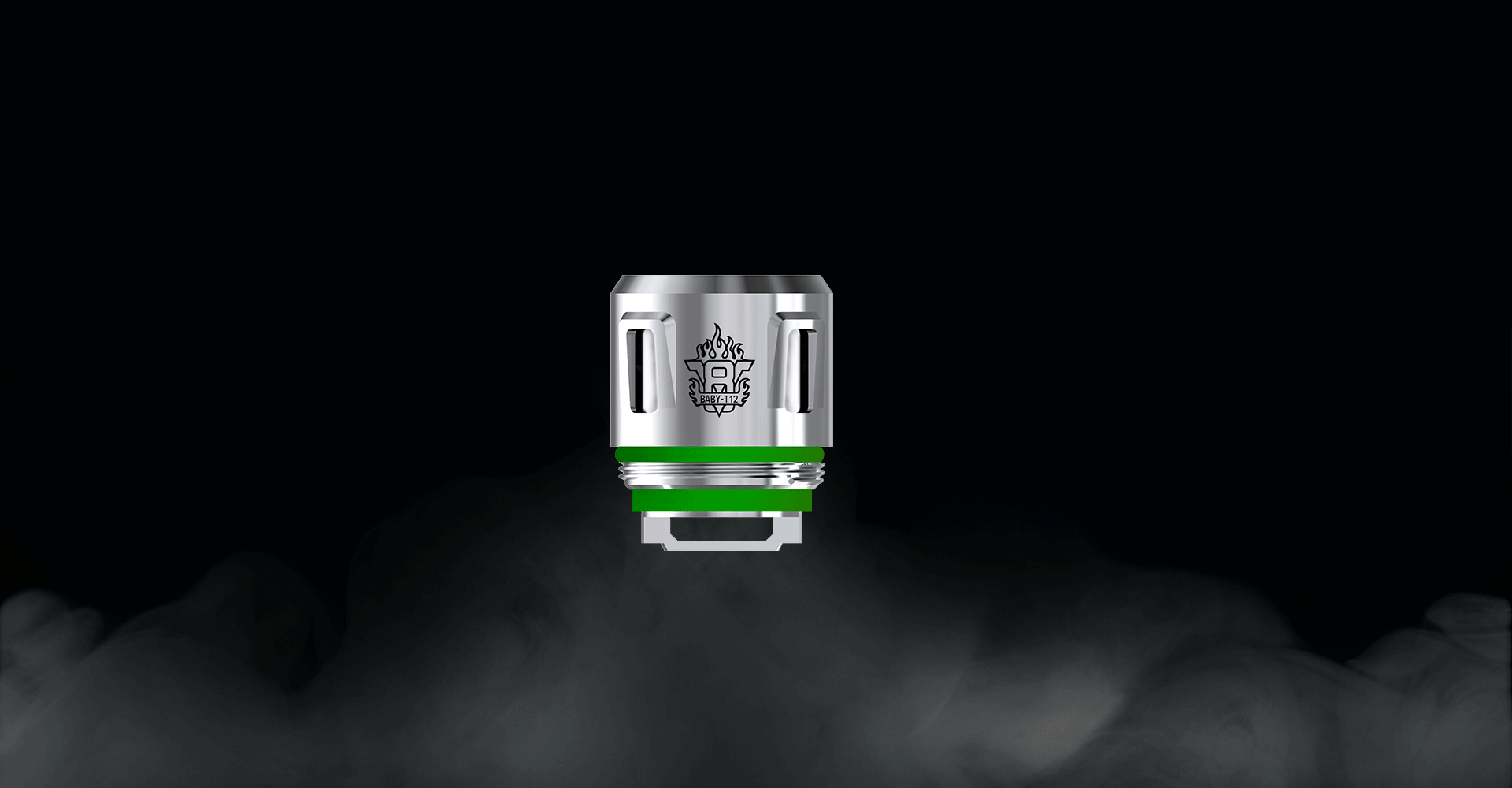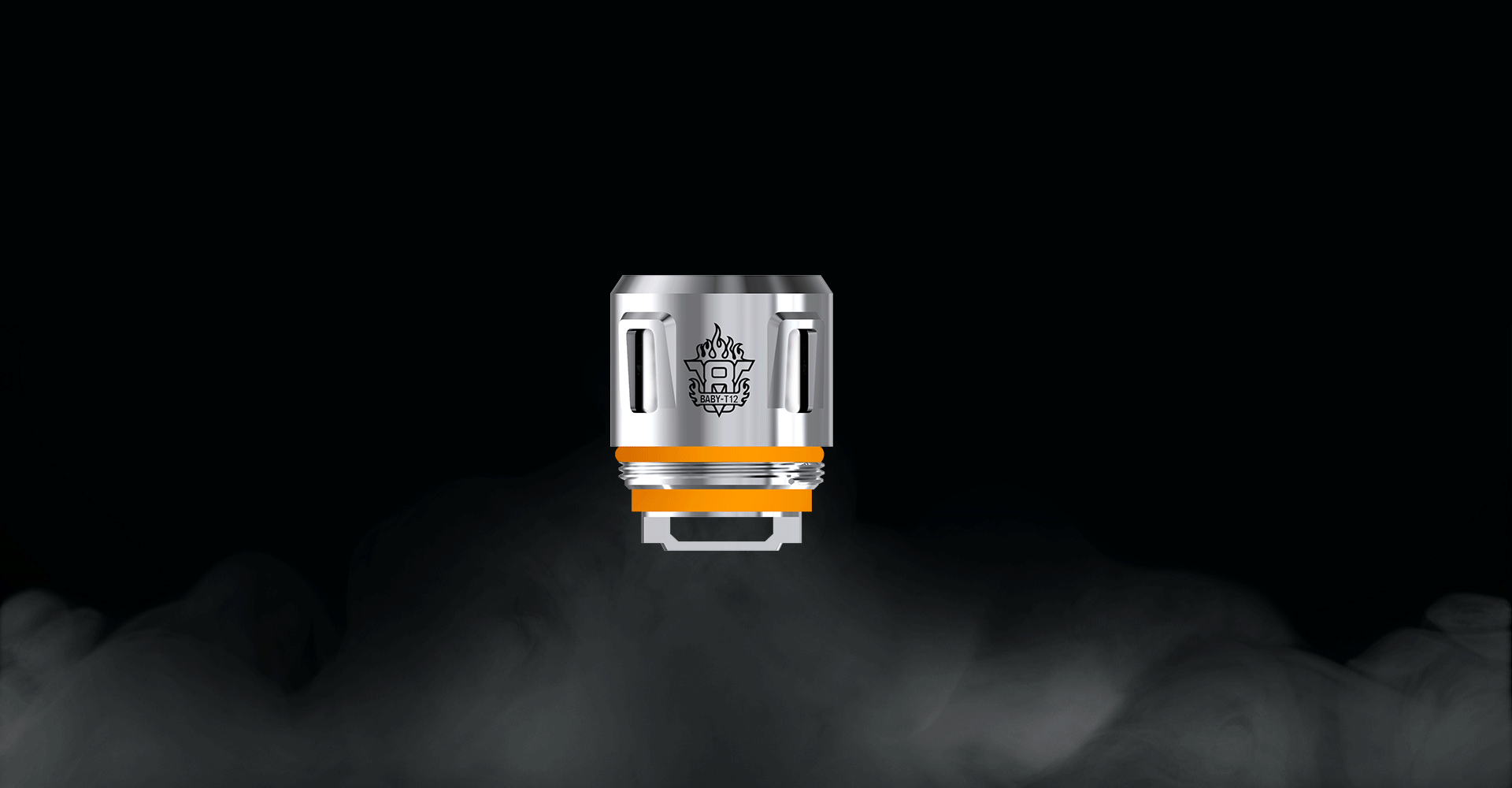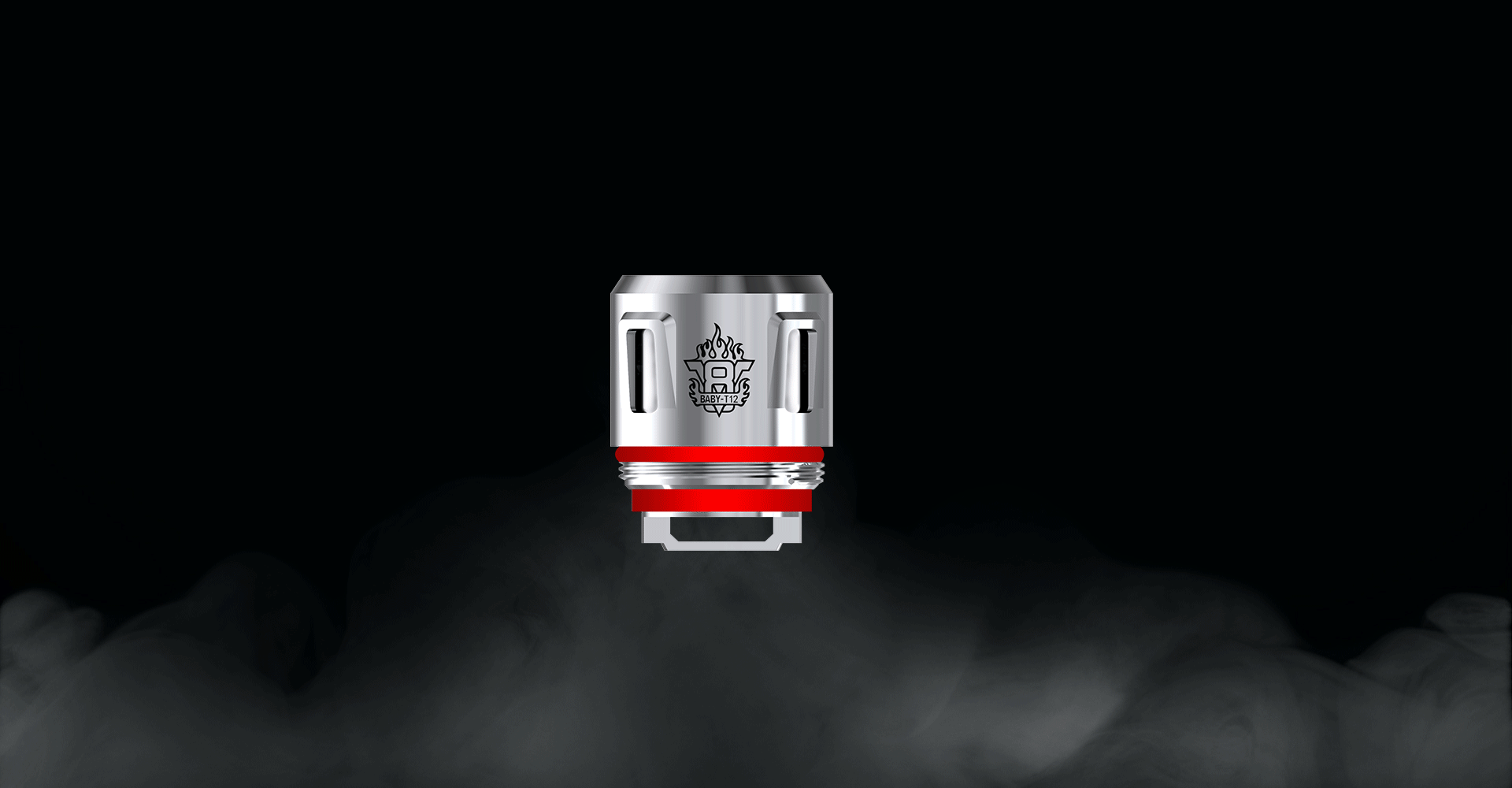 This can use the original Baby Beast coils – in addition to the light up coils – plus a few new ones including a Mesh Coil.

The Mesh coil promises a faster heat up time plus more vapour.

You have a top fill cap which swivels across and also this now has a locking mechanism to prevent accidental opening and for increased safety.
The standard tank comes with the beautiful Cobra Drip tip in a colour to match the tank.

There are other cosmetic options available including an Acrylic drip tip and matching Acrylic bulb glass!

There are 10 beautiful colours available – with the majority matching the colour themes of newer Smok mods. The colours are: Matte Black, Stainless, Purple, White, Auto Pink ♥, Gold, Green, Red, Prism Blue and 7 Colour.

Kit Includes
Smok TFV12 Baby Prince Tank
V8 Baby Q4 coil head – 0.4ohm quad coil
V8 Baby T12 Red Light coil head – 0.15 Duodecuple (12) coils
V8 Baby mesh coil head
User manual
Spare parts
Smok TFV12 Baby Prince Tank Specs
Size: 53.7x26mm (Standard Edition), 53.7x23mm (EU TPD Edition)
Material: Stainless steel
Capacity: 4.5ml (Standard Edition), 2ml (EU TPD Edition)
510 Cobra drip tip
Bubble glass to increase capacity to 4.5ml available
Acrylic drip tip and tube available
Locking top fill cap
New mesh coil head available
Light up coil head available
Adjustable bottom airflow
Now I can't deny this looks beautiful – the Auto Pink and 7 Colour really do look amazing.
Will the Baby Prince prove to be a worthy successor to the erm "Grown Up" Prince? Let me know your thoughts in the comments below and you would buy the SMOK TFV12 Baby Prince!