The Luxotic NC Kit By Wismec Previewed
The Wismec Luxotic NC kit has just arrived which comprises of the Luxotic NC mod and the Guillotine V2 RDA.
Hands On Wismec Luxotic NC Review Now Live
The Luxotic range began with the Luxotic squonk mod – which we have reviewed and it got a rare 10 out of 10 from our reviewer Laura-ann who absolutely loved it!
The Luxotic NC however is a very different beast. It is not a squonker but is still a mechanical mod.
A few years ago Wismec created the Noisy Cricket mod – which became well known in the vaping world as a bit of a thug! The Noisy Cricket was super powerful and in the hands of someone who didn't know what they were doing could be a bit scary to say the least.
Wismec created a successor the Noisy Cricket 2-25 which had a few more safety protections and ironed out a few of the mods issues.
The Luxotic NC – as you might now realise the NC stands for Noisy Cricket! So this mod is a very very pretty updated version of the NC.
You still get variable voltage via a dial when in series mode.
There is an oddly placed switch on the top of the mod which allows you to switch between series and parallel modes.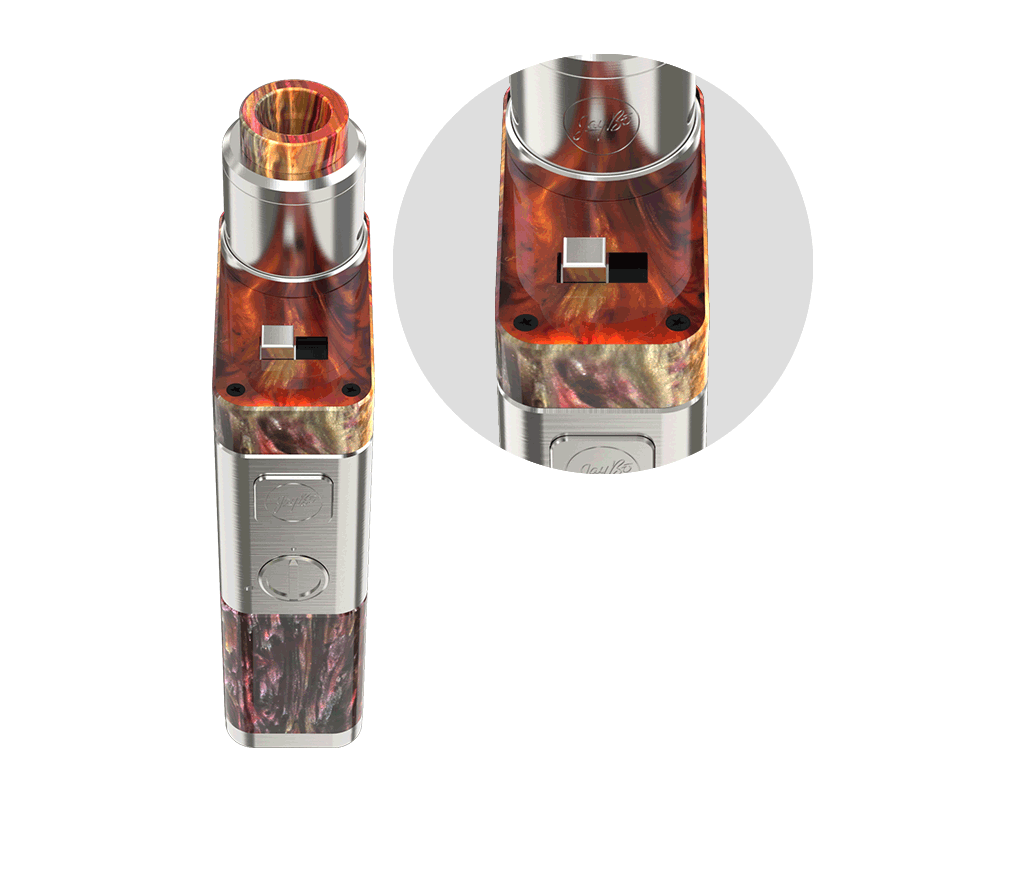 Our guide to batteries and safety tells you all about the pros and cons of Parallel and Series configurations. This mod will let you use either dual 18650 batteries with the included adaptor or 20700 batteries. No batteries are included in the kit though.
Basically series mode accommodates more power with less battery life and parallel mode accommodates less power with more battery life.
As this is a mechanical mod you really need to know your stuff regarding battery safety and Ohms law when creating coil builds to use this safely and get the best performance.
The kit includes the Guillotine V2 RDA which is a dual coil RDA with a guillotine clamp system.
The airflow is similar to the recent release the Hellvape Aequitas RDA with a barrel you can flip over to select the direction of the incoming airflow. You can also adjust the amount of airflow too.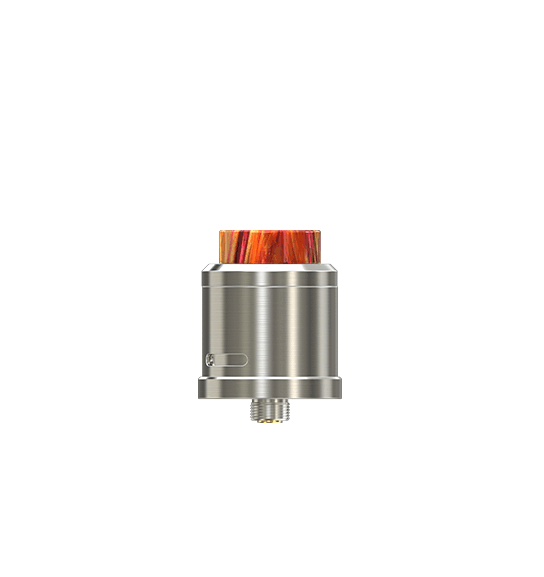 The kit includes a standard 510 pin to use the RDA as a dripper or if you install the 510 bottom feed pin the RDA can be used on a squonk mod.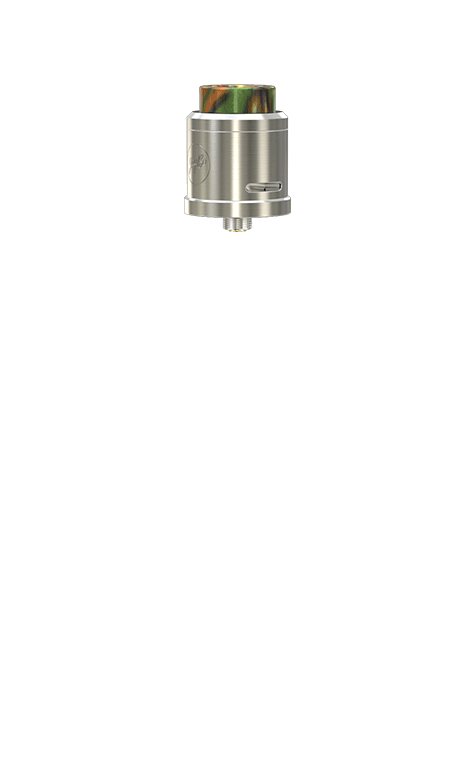 There are two colours available – Green Resin and Red Resin.

Kit Includes
Wismec Luxotic NC mod
Wismec Guillotine V2 RDA
2×18650 battery adaptor
Extra drip tip
2x clapton 0.28ohm coils
Cotton
User manuals
Spare parts
Wismec Luxotic NC Mod Specs
Size: 96.2×54.5×26.6mm
Maximum output: 250W
Parallel or series output
Adjustable voltage in series mode – 1.3-5.3V
Uses two batteries either 18650 or 20700 – not included
Multiple circuit protections – short, low voltage, temperature and atomiser short
Wismec Guillotine V2 RDA Specs
Size: 24×34.8mm (Beauty ring will make the diameter 25.5mm).
Dual coil build deck
Adjustable airflow – flip barrel design
Bottom feed squonk pin included
Standard 510 pin included
Yes this is absolutely beautiful! However this is not for the faint hearted or beginners! You will really need to know your stuff to use this properly.
Oh and its expensive, you will also have to buy batteries and an external charger too. However we do have a Vape Deal to get this a bit cheaper!
If the performance matches the looks the Wismec Luxotic NC could be an absolute winner! Let me know what you think in the comments below!