The tough new Massachusetts vape legislation was signed off yesterday and the question is, could it become a blueprint for the rest of the United States?
As Trump dillies and dallies on what to do with the problem called vaping and flavours, Massachusetts Governor Charlie Baker has adopted Draconian vape legislation, rubber stamping the emergency order he brought in back in September.
That order meant a TOTAL vape ban – as in ALL products both flavours and hardware – for a period of 4 months.
The Vapor Technology Association had taken Baker's office to court challenging the ban and a judge whilst agreeing it was "probably unlawful" allowed it to stay in place.
OK, so what's the deal on these new vape laws?
To be quite frank, I used the term Draconian and you can add stupid and expensive to that.
For a start he's slapping a whopping 75% tax on all e-cigarette products.
Some might swallow that in order to keep the flavours – however it is an eye-watering rise to say the least – especially when the state taxes lit tobacco at around 40%.
Crazy!
But wait, it gets crazier…if not down right ridiculous!
Flavoured E-Liquids For On Site Consumption Only!
What is bloody crazy – for want of a better word – is the way Baker is tackling flavoured e-liquids.
All flavours will still be banned from sale within the state – but wait for it…
They can be bought in what he's calling "specialized smoke shops" BUT only for consumption on the premises!
WTF??!!
In other words, vapers will be able to go and buy any flavour from I'm assuming bricks and mortar vape shops – but can only vape on them in the shop!!!
Just how the f**k that's going to work I have no idea!
Will vapers be charged by the puff?
This one's most definitely not been thought through lol.
I'm guessing a bit like the head cafe's in Holland, vapers will be able to pay to sample the wares – much like they do for free in most vape shops all ready, but NOT walk out with a bottle.
Like I said crazy doesn't cover it!
Plus as of yet, Baker and his team of anti-vaping politicians and officials have not stated how they'll enforce this side of the vape law.
Will vapers be frisked on leaving shops to see if they've accidentally bought a 10ml bottle?
Will vape cops be staking out vape shops?
My guess is an army of pearl clutching soccer moms will volunteer to act as the snoop patrol…but don't quote me on that!
This new legislation is called: An Act Modernizing Tobacco Control and includes menthol cigarettes and chewing tobacco, and of course vaping.
The current emergency ban order remains in place until December 11, 2019, with the new Massachusetts vape legislation and tobacco laws coming in on June 1, 2020.
That doesn't mean a 6 month reprieve on the vape ban, Baker's office says his team are currently working on proposals to extend the deadline including:
Requiring the posting of signage in any location where vaping products are sold to warn customers of the dangers of severe lung disease associated with vaping products and more generally advising of health risks of vaping.
Specifying the authority of the Commissioner of DPH to prohibit the sale of a designated vaping product on a determination that the product causes vaping-related lung illness or poses a substantial risk to public health.
Strengthening state and local enforcement, including by specifying procedures by which DPH or local Boards of Health may inspect retail locations and the products they are selling for compliance with the law, and providing for penalties for violations.
Establishing how retailers and manufacturers must comply with the law's requirement that vaping products with nicotine content of more than 35 mg/ml may only be sold in 21+ establishments.
Requiring vaping products to be placed behind the counter in all non-age restricted retailers (e.g., convenience stores).
Despite what they decide, it's probably far far to late for vapers and of course vape businesses that have or are about to go out of business.
One piece of the legislation that I do like is the proposed nic limits and where the various strengths can be sold.
Any e-liquid with a nicotine content of 35mg or above can ONLY be sold in approved vape or smoke shops.
That means that gas stations and convenience stores can only sell 35mg products or below – still a little high for my liking but hey it's something!
Baker Says Blame Trump!
Orange Man Bad!
Baker bought the initial vape ban in because of what he described as a "public health emergency".
He was talking about the EVALI contaminated THC cartridge crisis that swept across America – and what he perceived as the 'teen vape epidemic'.
Both of those issues have proven to be blatantly false – yet he's still targeting vaping and flavours.
On signing off on the new vape legislation, Baker told the media:

It's pretty clear there isn't going to be a federal policy on this anytime soon.

So in the absence of that, we had to act.

In light of the growing health crisis associated with e-cigarettes and vaping, our administration implemented a temporary ban on the sale of e-cigarette and vaping products to provide time for legislative and regulatory bodies to better understand what's making people sick and act to protect the health of Massachusetts residents.
Err…the world already knows what's making vapers sick you silly man!
*sighs*
Is the Massachusetts Vape Legislation A Blueprint For the USA?
As I said at the start whilst Trump ponders on the problem of flavours and vaping, other states are going ahead with their own ill thought out bans.
I wrote in the article: Trump Vape Meeting Goes Ahead – and JUUL Shafts Vaping…Again – that the president mentioned the possibility of letting individual states make their own decisions on what to do.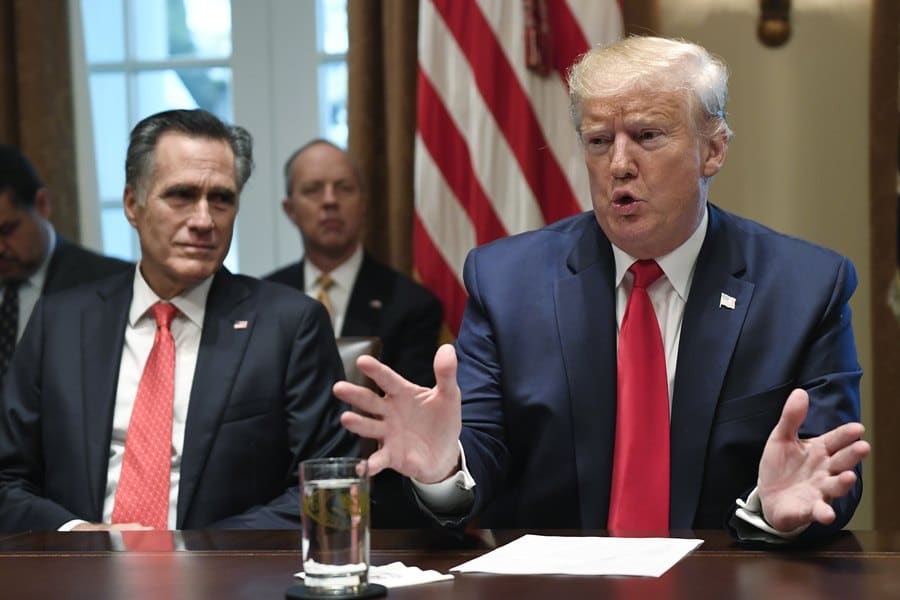 He didn't get much of a response – but here's one.
That would be a cop out sir – and a big one at that!
This Massachusetts vape legislation is a blueprint for disaster not only killing off the statewide vape industry – but killing smokers and vapers that may feel forced to return to smoking.
There's around 900,000 smokers in the state equating to 13.7% of the population.
And from those numbers, there's close to 10,000 tobaco related deaths per year.
Those figures are bound to grow when these dangerous vape laws come in.
The idea of buying e-liquid to be vaped only inside approved shops is straight out of those cigar club places dotted around America – all very exclusive.
With those, you have your own locked away locker/humidor containing your cigars and puff away with the other members on the premises…whilst I guess drinking a £100 a shot brandy…
Sure it could work – but I just think its plain daft to allow flavours to be vaped in the shop – but not in your own home!!!
Ridiculous!
Let me know your thoughts on this in the comments below 🙂
Is this a chance for Trump to cop out on making a "big decision on vaping?"