The Priv M17 Kit By Smok Previewed
The Smok Priv M17 kit is marketed as being an "Intimate Vapemate". Anyone else think that sounds really dodgy?
Anyway what is this odd looking kit all about?
Firstly you get the Priv M17 mod – which has an internal 1200mAh battery.
This can output up to 60W but this is not an adjustable mod – the full output I imagine refers to a fully charged battery with the supplied tank and coils.
You get no screen or other features – only a fire bar and an LED indicator.
Yep it's one of those terrible LED indicators which only flashes as the battery dies on you – do wish you would improve this Smok!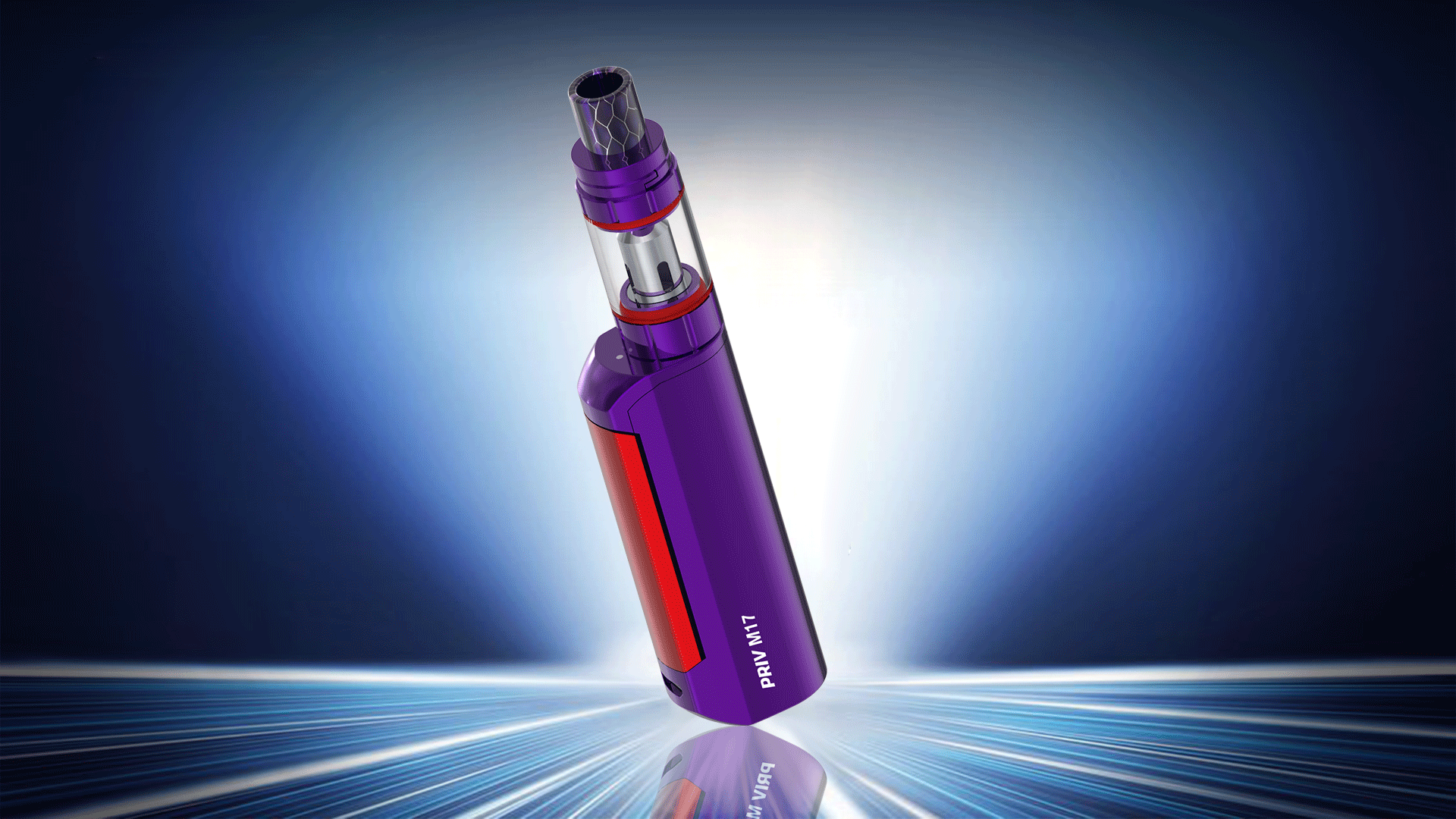 The included tank is just called a "Stick 17mm".
The Stick 17mm tank uses new Smok coil heads – and there appears to be only two variants. In the kit you get two of the Stick M17-0.6ohm dual coil heads. There is also apparently a 0.4ohm dual coil which is compatible too.
The tank has a sliding top cap for top refill and an adjustable bottom airflow.
There are 9 colours available – Red, Prism Gold, Green, Prism Rainbow, Purple, Prism Gun Metal, Prism Chrome, Navy Blue and Black.
Kit Includes
Smok Priv M17 Mod
Smok Stick 17mm tank
Stick M17 0.6ohm coil head x2
Replacement glass
USB cable
Manual
Spare parts
Smok Priv M17 Mod Specs
Size: 70×26.8×19.5mm
Weight: 77.2g
Battery: 1200mAh internal
Large fire button
Up to 60W output (not adjustable)
LED indicator
Smok Stick 17mm Tank Specs
Size: 17.5x55mm
Capacity: 2ml
Coil heads: Stick M17 range
Bottom airflow control
Slide top fill cap
Right so this is basically a Smok Stick but in a flatter mod style shape.
The price of this to be fair is pretty decent so could be ok as a spare or out and about mod.
Let me know in the comments below what you think of the Smok Priv M17 Kit!