Jac Vapour has some amazing New Year Vape deals going on right now – perfect timing to stop smoking in 2020!
Check them out and get shopping!
SERIES-S17 Deal
'Everything you need for 1 month' Bundle – Only £44.99 (RRP £57.94 – 22% Off)
Everything you need to get started. JAC's S17 Vape Pen was voted 'one of the coolest things in the world' by GQ magazine, helping thousands of vapers to switch to vaping, all in a slim, portable form factor.
Complete with 40ml of our best selling Real Tobacco Gold or Pure Menthol Premium e liquid and a five pack of spare coils to keep you going throughout January.
1 x SERIES-S17 Vape Pen kit – Black
4 x 10ml e liquid – Pure Menthol or Real Tobacco Gold (PG 18mg/12mg)
1 x 5 Pack 1.0hm MTL Coils
VIM KIT & Free PODs
Only £24.99 (RRP £31.98 – 22% Off)
Our best-selling, British engineered VIM device, that fits in the palm of your hand and lasts all day long.
You can now grab a free pack of our new and improve VIM PODs, so you can simply click in, click out with no need for coils or e liquid bottles.
1 x VIM Kit (Includes VIM tank for use with coils and e liquid)
1 x PODs (Nic Salt) – Twin Pack – Tobacco or Tobacco Menthol or Blackcurrant Squash (18mg)
SERIES-S22 Starter Kit
£5 off!
Looking for the next gen vape pen experience? Look no further than JAC's SERIES-S22, with an all-day battery that can go the distance and pack the power you need to satisfy those cravings.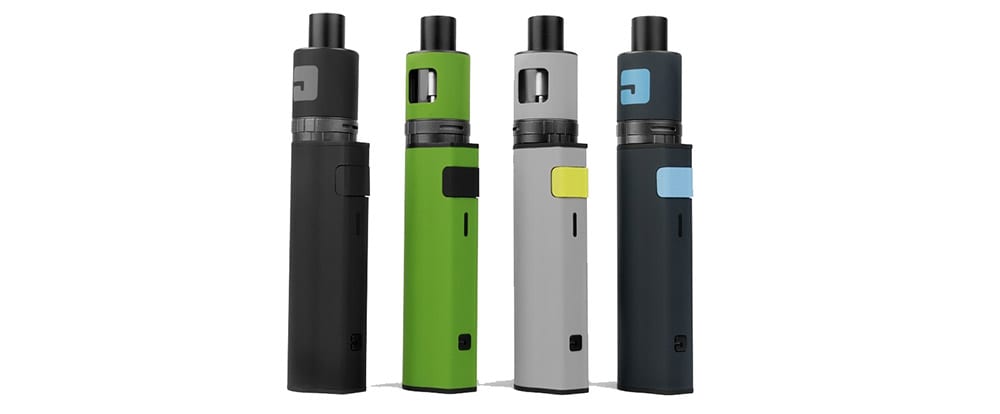 Save £5 off JAC's stylish black and grey/yellow mods today.
Black Kit – Only £32.99 (RRP £37.99 – 13% Off)
Grey/Yellow Kit – Only £29.99 (RRP £34.99 – 14% Off)