Ecigclick Vape Awards 2017 
This year the Ecigclick Awards 2017 has seen the biggest number of votes come in from around the vaping world with 3000-7000 votes per category. I personally want to say a big thank you to those of you that entered into the spirit of the Ecigclick Vape Awards and taking part.
We have had some great nominations across the board this year so well done to all those that found themselves in the final polls and a big congratulations to the overall winners! Great to see vaping going from strength to strength!
To celebrate the 5th anniversary of the Ecigclick Awards, we also ran a huge giveaway in conjunction with this years sponsor Vapour.UK. Great folk over there be sure to check them out!
A big thank you goes out to them for their generosity in offering you ladies and gents some great prizes. The winners of which can be found on our giveaway page.
Big thanks also goes out to the following companies for supplying prizes for this years event as well.
As always, who wins, was down to you! Check out the final results below.
If you are featured below (any placement) and would like a banner to display please get in touch here.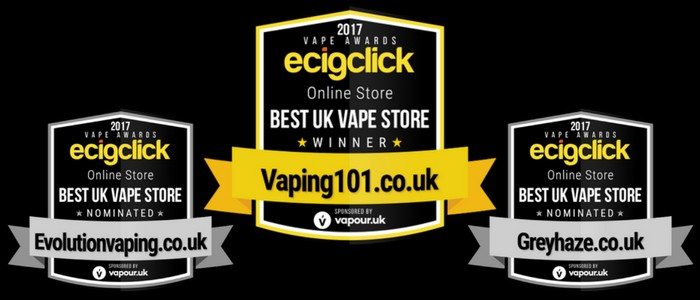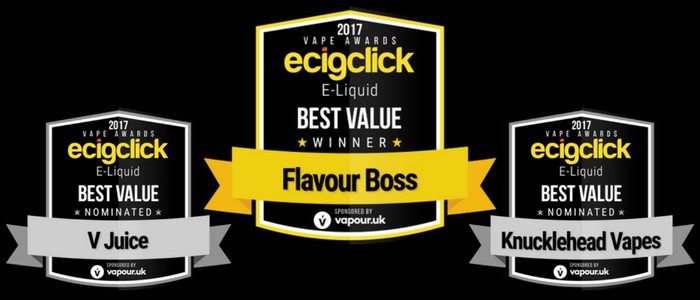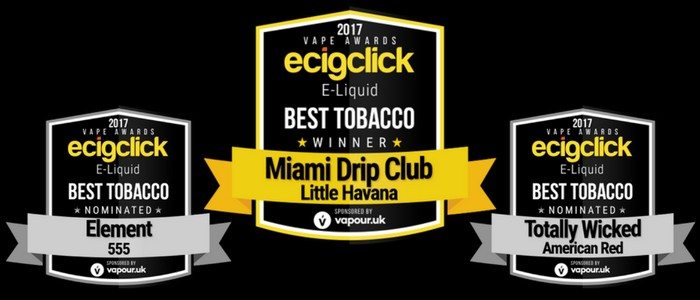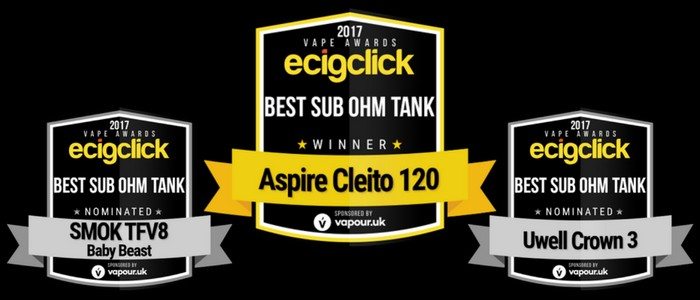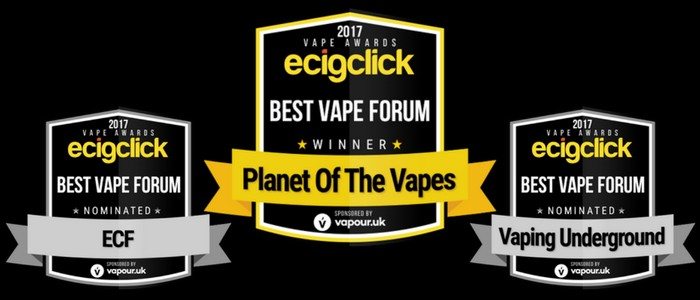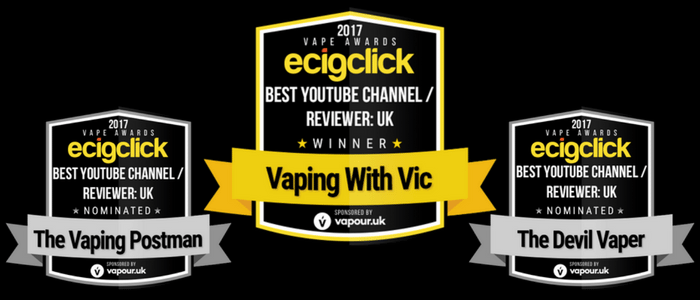 Vape Buying Guides
Looking for recommendations of some of the best vape gear available?
Be sure to check out some of the following buyers guides: