The Stick Prince Baby Kit By Smok Previewed
The Smok Stick Prince Baby kit is a new Vape Pen release by the crazy busy brand Smok.
Check Out The Latest SMOK Stick Kit Review – The V9 Max
I seem to be writing previews for new Smok gear most days now!
So what does the annoyingly named Stick Prince Baby have in store?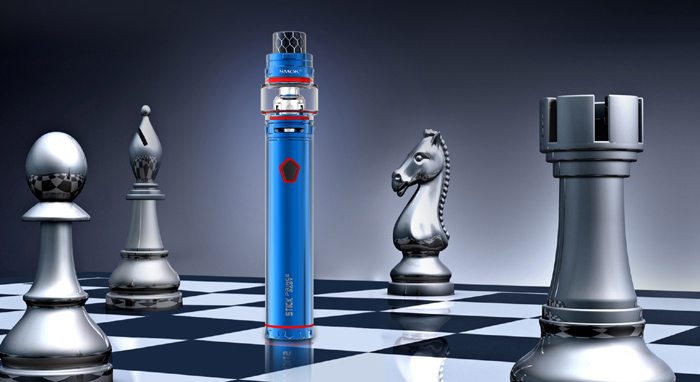 So as a pen style design you get a battery and a tank.
The battery is a 2000mAh capacity internal battery and is 22mm in diameter.
You get no controls on this other than a fire button which also has an LED indicator back light which basically only flashes when it's going to shut itself down. Something I found annoying on the Smok Stick AIO.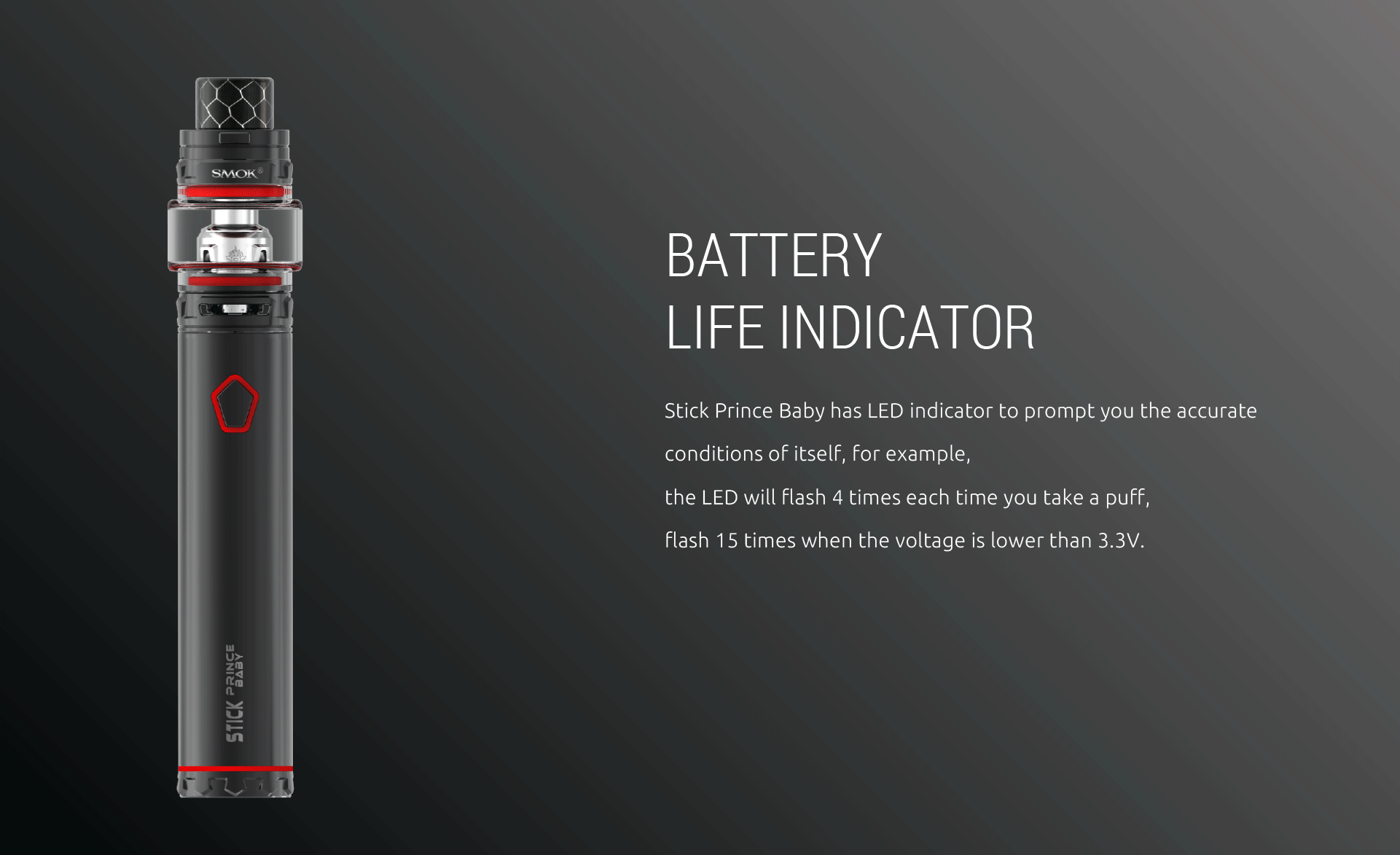 The kit includes the TFV12 Baby Prince tank.
This has two versions the 4.5ml Standard version and the 2ml EU version. Due to the TPD regulations the capacity has to be 2ml or below for sale in the EU.
This has the option of Mesh coil heads – which to me make this a winner. I love the Fireluke Mesh coil heads and currently really loving the Horizon Falcon mesh coil. A mesh coil head and a standard 0.25ohm coil head are included in the kit.
You can customise the tank with different glass and tips and also add the bubble glass to increase the capacity if you want to.
There are 10 colours to choose from – Red, Auto Pink, Blue, Gold, Purple, 7-colour, Green, Stainless, Gun Metal and Black.

Kit Includes
Smok Stick Prince Baby mod
TFV12 Baby Prince tank
V8 Baby-Mesh coil (0.15ohm)
V8 Baby-M2 dual coil (0.25ohm)
USB cable
User manual
Spare parts
Smok Stick Prince Baby Mod Specs
Size: 83x22mm
Battery: Internal 2000mAh
Display: LED indicator
Weight: 80.8g
Smok TFV12 Baby Prince Tank Specs
Size: 26×53.7mm (Standard version) / 23×53.7 (EU version)
Capacity: 4.5ml (Standard version) / 2ml (EU version)
Top fill
Bottom adjustable airflow
Stainless steel body
510 thread
This could be a decent little kit – the mesh coil heads make this better in my opinion!
Price wise this is competitive with similar style vape pen kits.
So do you want the Smok Stick Prince Baby kit in your pocket? Let me know in the comments below!