Vape News Headlines:
Trump Vape Meet Re-cap | JUUL Wants UK Nicotine Limit Lifted | AMA Calls For Flavour Ban | New York City Flavour Ban Imminent | Irish Times Backs Vaping | Red Box Expands | MY Blu Ads NOT Illegal and the HILARIOUS Cat Free Kids – End the Fear Website!
Trump Vape Meet Recap
The Trump vape meet is still being picked over as to what will happen next regarding the proposed total US flavour ban.
You can read my piece: Trump Vape Meeting Goes Ahead – and JUUL Shafts Vaping…Again for my take on it.
However one thing is clear – it looks likely the age limit for anyone buying vape products in the USA will be set in stone at 21-years-old and upwards.
Watch the video of the Trump Vape Meet.
One glimmer of light is Trump worrying that a complete ban of all flavoured vape products would result in a booming black market.
The president mentioned that a couple of times and each time shook his head and said "Not good…"
Read my short story The Rise Of the Vapesters to see how that would pan out with organized crime and back-street dodgy e-liquid brewers filling the void with all the problems that would bring.
Another option that Trump seemed interested in was passing the ban or not to ban over to individual states.
In other words letting each state decide what to do about flavour.
I think that's a bit of a cop out – but the president could tell the #WeVapeWeVote campaign it wasn't him who'd ordered the ban.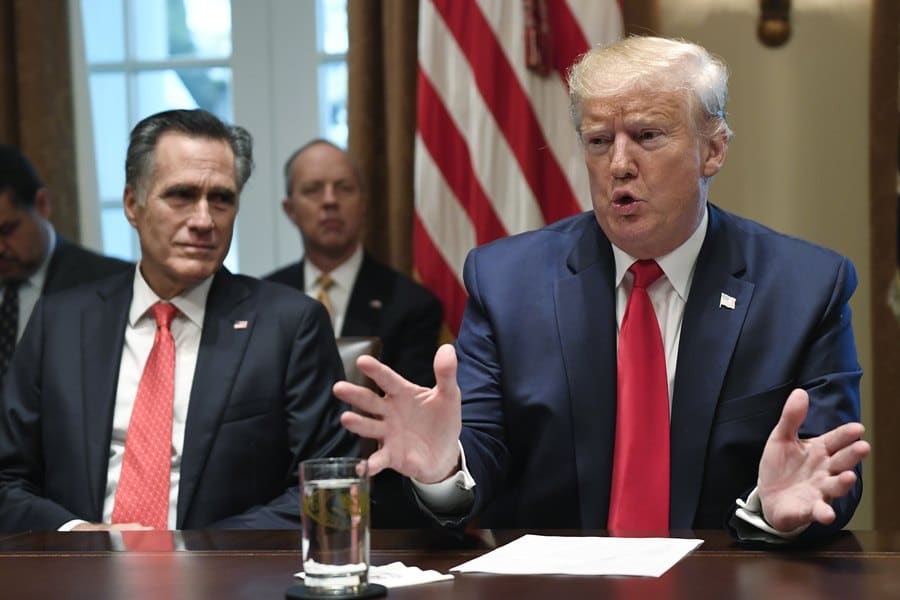 I reckon folks would NOT forgive that if indeed that's what happens.
The only other thing that stood out in Friday's meeting at the White House was JUUL and the company once again shafting the vaping industry and vapers.
Their representative who I think was new CEO KC Crossthwaite – said they agreed with a complete flavour ban leaving only menthol and tobacco.
Sure this is Big Business and a cut-throat world to say the least – but you have to agree the company line is abhorrent.
As in throwing pretty much 99% of the industry they only recently joined to the wolves – screwing vapers and smokers in the process and all for profit.
And as you'll see in the next vape news story – they're starting their tricks here in the UK.
Read more:
JUUL Calls For Rise In UK Nicotine Limit
Not content with screwing the US vape market – JUUL are starting their tricks here in the UK.
The company is apparently lobbying UK MPs to push for the current cap of 20mg nicotine infused e-liquid to be raised.
Not only that, it wants to see advertising restrictions lifted and a change to the nicotine warning labels on boxes to vaping is safer than tobacco.
There's no clear figure as to high how they want to go – but as we know in the US, the pods over there are a whopping 50mg.
With both Brexit and TPD 2 on the table, the UK Government has committed to a complete re-think on all things vape.
If we stay in the EU we shall of course have to follow the revised TPD.
If we do indeed Brexit – then we can set our own rules.
I didn't think the 20mg cap would work as well as it has and whilst I think 30mg might help a few die hard smokers make the switch – it would need to be heavily regulated.
In other words sell them in vape shops with the strictest of age verification both online and off.
As to removing advertising restrictions I'm all in favour of that but again with some limits.
The UK vape scene is doing very well as it is at the moment – some changes would be good – the tank limit lifted for instance.
But to see JUUL muscling in, does leave not only a sour taste in my mouth [much like the pods they sell over here] – but also a suspicion that with such a bad reputation they're opening up attack lines for the anti-vape brigade here in the UK.
It's a small bunch at the moment – but it will grow trust me if JUUL starts its dangerous games.
A spokesman for JUUL trotted out the party line:

We not only follow local regulations, we go above and beyond to combat the issue of youth access, appeal and use of vapour products – while at the same time ensuring that adult smokers maintain access to a product that is helping millions of them switch from combustible cigarettes.
Blah blah…
As a footnote – a couple of popular UK vape reviewers are calling for the UK Vaping Industry Association [UKVIA] – to remove JUUL from its membership.
Personally I've always preferred my 'opponents' be be pissing inside the tent – rather than from outside if you catch my drift.
JUUL need to be watched on these shores of that I have no doubt.
We're a different bunch over here and vaping has a strong foothold, but it wouldn't take much for the already shaky public opinion to change.
All it would take would be a less than vape friendly Government and a handful of MPs to cause a stink.
UKVIA and its wider membership really needs to keep an eye on JUUL and if necessary rein them in – of that I have no doubt.
JUUL also has 'history' of leaving vape trade organizations of their own accord.
Back in August this year I wrote the piece: JUUL Splits From the Vapor Technology Association Over FDA Lawsuit.
Apart from the impending lawsuits – JUUL pulled out mainly due to 'critical policy issues' including the fight to save flavours.
It wouldn't surprise me at all that if a rift appears, they'll do the same thing here in the UK.
American Medical Association Calls For Complete Flavour Ban
All flavoured e-liquids should be be banned from sale in the USA immediately says a leading health organization.
The AMA is the country's largest medical practitioners association and has joined forces with other groups calling for the ban.
In a joint statement signed by: American Academy of Family Physicians, American Academy of Pediatrics, American Cancer Society Cancer Action Network, American Lung Association, American Medical Association, Campaign for Tobacco-Free Kids, Parents Against Vaping e-cigarettes (PAVe) and Truth Initiative – it says the ban must come into action to "save the children…"
*sighs*
The statement reads:

For the Administration's plan to be effective at stemming this epidemic, it must remove all flavors and apply to all retailers. The health of our children must come first and must not be compromised.

There is no time to waste as the youth e-cigarette epidemic continues to get worse and over 5 million kids now use e-cigarettes.

The evidence is clear that flavored products have fueled this epidemic as most youth e-cigarette users report using flavored products and cite flavors as a key reason for their use.

E-cigarettes are addicting and endangering millions of kids, and parents, educators and health care providers across the country are struggling to cope.

We urge the Administration to stand with kids and families by swiftly implementing its plan to clear the market of all flavored e-cigarettes.

This would represent truly historic action to protect the health of our nation's children.
Compare this to the stance on vaping here in the UK by Public Health England – the British Medical Association and Cancer Research UK and you can see the poles apart the UK and US is on e-cigarettes as harm reduction tool.
Meanwhile no one in the medical world over the pond appears to be in the slightest bothered by lit tobacco of which 38 million Americans smoke leading to almost half a million tobacco linked deaths per year.
New York City Ready To Ban Flavours
Tuesday's New York City Council vote to ban all flavoured e-liquids and pods looks likely to pass.
The ban brought in by an executive order by Governor Andrew Cuomo last summer was put on hold by a judge.
However, Councillors have now pushed the bill and with 30 co-sponsors it's highly likely to go through.
Mark Levine, city council person for New York City said:
We have failed to contain the rise of what can only be called an epidemic.

We have 400,000 teens who vaped last year in New York.

These kids have been lured in because on the shelves of the city you can buy vaping products in flavors like bubblegum, mango and chocolate mint.
It's all BS of course and the ban has only gathered steam due to the spate of respiratory illnesses and tragic deaths due to vaping on illicit contaminated THC cartridges.
If passed, the bill will mean only tobacco flavoured pods and e-liquids will legally remain on sale within the city limits.
Shocking…
Irish Times Says Vape Safe!
A new editorial piece in the lofty tome the Irish Times has backed vaping.
It uses data from the recent Healthy Ireland survey from the Department of Health.
That report shows smoking rates in the country have dropped significantly from a high of 23% to the current 17% of the population.
And it is evident e-cigarettes are the root cause for the numbers and whilst promoting vaping the Times does urge caution:
It would appear that if current smokers want to give up smoking and are considering vaping, they should use standard devices and avoid contaminants.

The short-term risks of such an approach appear low.

But there is more uncertainty regarding the long-term risks of e-cigarette use. It could take up to 20 years of research to establish whether any of the potentially toxic substances produced by vaping are harmful to human health.
Ireland now has close to a quarter of a million vapers in the country and smokers looking to quit should know e-cigarettes are the very best way to quit.
Read more: What Is The Best Vape Starter Kit? 10 E Cig Kits For Beginner Vapers
Red Box Retail Growth
The Red Box chain of vape stores has acquired 100% of Vapour Logic as it continues its market growth.
This brings the ambitious company's portfolio to 19 UK vape shops with plans to grow that into 100 by the end of 2020.
Red Box has been prominent at recent UK Vaper Expos and also has a line of e-liquids.
Mark Shaw, managing director of Red Box Vape, said:
We are delighted to have concluded the transaction with Vapour Logic which will add a further £0.6m to our turnover.

Vapour Logic operates in a number of locations where we don't have any representation and so meets our philosophy of providing a welcoming retail outlet for smokers that wish to quit.
The new stores are located in the North East.
Good to see vaping growing here in the UK.
My Blu Ads Good To Go!
An attempt by the Alan Carr Easyway International stop smoking group and a dozen members of the public to get My Blu e-cigarette adverts removed has failed.
The Advertising Standards Agency (ASA) said the adverts that appeared on buses and in the street were perfectly fine.
Those against the ads argued they were aimed at none smokers however ASA disagreed:
The ASA noted that all the ads contained the wording, 'For existing adult smokers & vapers only'.

We noted that all the ads featured stylised drawn characters who were all shown vaping and we considered that there was nothing in how they were presented that was likely to suggest to non-smokers particularly that the product was for them.

We concluded that the ads did not encourage non-smokers and non-nicotine users to use e-cigarettes.
Bit of sour grapes from the Alan Carr lot?
Pretty sure the numbers of folks using that formula to quit has taken a hit given the popularity of e-cigarettes as a quit tool…just a suggestion don't come for me!
Read Michelle's MyBlu Starter Kit Review.
And finally…Cat Free Kids – End the Fear
Forget kids getting addicted to vaping its those bloody cats you should be feline more concerned about.
As parody websites go the newly launched Cat Free Kids – End the Fear is sheer genius and then some.
It's cat littered with amazing pussy facts and warns that 'catting' can be deadly for your health…
They say forget JUULing it's those moggies that are murderous and say no kid is safe due to this worrying epidemic.
The irony is both hilarious and very clever indeed as the website statement shows – science doesn't lie:
While it's true that nothing is truly safe, some activities are more dangerous than others.

With recent widespread reports of the dangers of vaping, we thought it was vital to sound the alarm about how bad Catting is compared to vaping.
Ha! Brilliant 🙂
There's a scientific look at the dangerous addiction of cats versus nicotine…
You'll need to hit the website to see what scientists say about everyone getting all in a cat flap over the vape issue 😉
Checkout the Cat Free Kids – End the Fear video – too funny especially when you compare it to that FDA anti-vape video showing vaping can lead to so called 'brain-worms'.
There's also some heart felt tragic tails of how 'catting' has ruined catters lives including this one from Marrisa:
My parents had cats in the house all my life, so I started second-hand Catting when I was born. When I turned 12, my parents bought me my first cat. I was hooked for life.

Now I have 8 cats and can barely feed them all. I had to quit my job because I was always sick.

Catting ruined me.
Excellent stuff and I for one am feline the much needed light relief in these dark days for vaping!
Definitely a purrfect pro-vaping website and let's hope this campaign helps end the war against vaping meow…ouch 😉
Check out the Campaign For Cat Free Kids and make sure you follow them on social media too 😉
More vape news on Wednesday!