I have just been reading an article on the Business Desk website about the UK Vape suppliers Supreme acquiring the UK based brand Liberty Flights.
Liberty Flights
We were reviewing Liberty Flights stuff back in 2013 with the DSA 901-T kit and their Temperance range of e-liquids.
They began in 2009 as a small family run business in Darwen England.
The brand is still going strong with pod kits, e-liquid and disposables and celebrated their 10th anniversary in 2019!
Supreme
Looking at Supreme this is a company started in 1975 with GS Chadha selling toys and watches from a van at seaside resorts.
They progressed into a battery supplier with brands such as Panasonic, Eveready and Duracell.
GS Chadha retired in 2003 and his son Sandy Chadha purchased the company – he was already the company's managing director.
In 2013 Supreme entered the vaping market with the brand KiK – we reviewed their Cloud, Sub Ohm VG and Vape 02 products.
Then they decided to move into budget e-liquid and the 88vape brand was created.
They manufacture their own e-liquids in their own VN Labs facility in Manchester and can produce 290,000 bottles of e-liquid per day!
The other strands of the Supreme business continue such as Lighting, Nutrition and Wellness and Battery products.
Buyout
Supreme will be acquiring 100% of the Liberty Flights share capital for around £14.75m.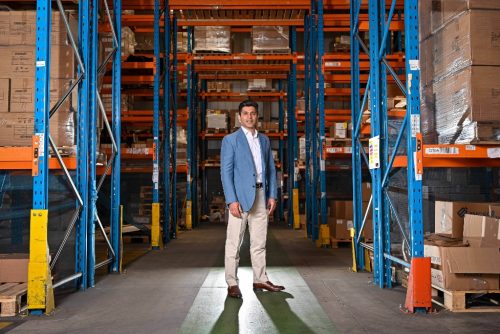 Sandy Chadha said of the move…
"The combination of Liberty Flights and Supreme's existing vape offerings couldn't be more aligned and is highly complementary across our respective manufacturing, product, and customer profiles.

"In addition, the acquisition further builds on our significant market reach in the UK, accelerating our product presence in the fast-growing pod system market, a sizeable growth opportunity for Supreme.

"We look forward to welcoming Liberty Flights into the Supreme group and updating shareholders on our progress over the course of the current financial year."
This acquisition is expected to allow Liberty Flights to operate as a standalone entity for an initial 12 month period before being fully integrated into Supreme.